Hipster Haven
March 16, 2011
Suburban unrest! Civil unrest is taking over the teenagers of the Middle Class. This group of anti-conforming teens is known as Hipsters. They are personified as a subculture who screams, "My hatred for the doldrums of the bourgeois is expressed through my cut off jeans and indie bands whose names are the combination of two words previously unwed." There is no derivative of this subculture other than to simply reform of a stagnant social puddle. They just want to do what is different, not to be cool, but to lead the rebellion against normalcy. They embrace that adolescent normalcy will never be achieved because it doesn't exist; thus, being an outsider is appealing.
Being a teenager is so nauseating because of awkwardness and vulnerability; however, these kids combat it. They accentuate weird and immerse themselves headstrong into this lifestyle dedicated to rebelling whilst finding the beauty in this world. Recently this fad has become so popular that the "true" hipsters, seeking to run from the mainstream, have reverted to their roots of quirky vintage and eclectic clothes, music, and art. Their acoustic songs and lyrics, next generation art projects and ironic clothing choices blend in a cornucopia of style that agitates many people who do not share these ideals.
Hipsters face persecution from their peers for being arrogant and obnoxious by always trying to set the new eccentric trend and finding the most underground band. These competitive hipsters should not even be considered as such because they are being exclusionary and trying to make this subculture into a caste system. Their peers are right to call them out on being abrasive in their tactics to being ultra hip. That is not the point of a hip society. Rather, eccentricity, excellent music, and neat trends such as wolf tees should be celebrated and shared. This lifestyle should not be exclusionary, yet it must not be abused for it is still a haven for those restless teenage souls searching for something exhilarating.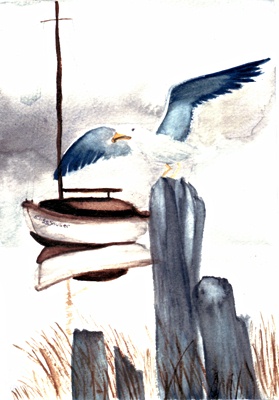 © Elise S., Milford, CT