Social websites vs. teenagers
December 2, 2010
Over the last decade, social networking websites have become very popular. Such as Facebook, Myspace, Myyearbook etc.



If not used properly, these websites can be extremely harmful to children, even teenagers. Children are bullied on these kinds of websites daily. Many teenagers have committed suicide because of the things said about them through Myspace. Some students even get in trouble at school for things posted on Facebook threatening other students.



Myyearbook is one of those sites that you go to, to find a "hook-up." There is a "near me" button that teens can find other teens near them and get together. Many rapes can happen like this because girls say what they are willing to do, but they actually aren't willing to do anything. They think that when they meet these guys, nothing will happen and they can just hang out, but the guys have other ideas.


What I don't get is why these girls and guys put themselves out there in such provocative ways. Putting pictures of themselves half naked on the internet, when all they want is attention and someone who will listen.



Some creeps get pictures of young, hot guys that are way more attractive then they are and pretend to be them, and try to talk to these young girls who fall for it. They get close to these perverts and start telling them stuff that is going wrong in their lives, and of course, these guys promise them a life of nothing but independence and happiness. And the innocent girls eat it up like chocolate.


I've had a Myspace since I was in 6th grade and my mom never liked me having one. I even got grounded for having one to begin with. I never understood why she was so set on the fact that all it was, was rapists and pedophiles trying to kidnap me. I never talked to anyone I didn't know, or put information that revealed my address in any way.


Be smart and careful about the people you talk to, you may never actually know who you are talking to or what you're getting yourself into.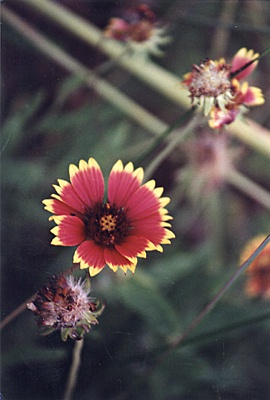 © Brian G., Phoenix, AZ