The Cutting Edge
May 12, 2010
At least once, everyone has tried on clothing in a mall dressing room and thought, "Wow, this looks great". And once they got home, it became apparent that those pants looked much more flattering in the dimly lit, skinny-image-inducing mirror in the dressing room.

Generally, thoughts of changing oneself have to do with personality or talents, rather than a physical aspect. Nowadays it is possible to change a physical appearance with cosmetic surgery.
There are two types of plastic surgery; reconstructive and cosmetic. Reconstructive surgery can be anything from fixing a birth defect such as a cleft palate to a traumatizing dog bite. Cosmetic surgery is merely fixing a part of the body that someone is unsatisfied with. Types of cosmetic surgery are breast enhancements, breast reduction, rhinoplasty (nose job), Botox or collagen (injections to remove wrinkles), face lifts and liposuction.


Plastic surgery should be used for people in need of reconstructive purposes only. Beauty and bodily appearance is all in the eye of the beholder; each imperfection can glare back and taunt one, possibly even convincing them that changes need to be made.

The general population of teenagers has all fallen victim to the mirrors in dressing rooms that make one's image appear differently than in reality. When moments like this come into play, it can lead to body bashing, and even general thoughts of enhancements that can be made to on the exterior.

Perhaps the reason for body bashing is from influence. In this scenario, that would be the entertainment industry it seems nowadays that if one is not tall, skinny and blonde, that they are likely to want to change their looks to fall under the "Hollywood stereotype".

There are certainly people who believe plastic surgery is not a big deal, namely celebrities. Heidi Montag, Pamela Anderson, and Michael Jackson are celebrities that tend to be associated with plastic surgery. Celebrities tend to have two reasons to have plastic surgery: they can afford it and there is more pressure on them to be perfect in every aspect of their lives.

According to an article from People magazine, Michael Jackson had over 25 facial operations, multiple nose jobs, cheek implants, eye lifts, and chin works. The results of all his surgeries lead to Jackson's skin condition, vitiligo, which causes pigments to die and cause lightening.

Another star obsessed with plastic surgery is Heidi Montag. At age 23, she has already had a brow lift, Botox, breast augmentation, rhinoplasty, chin lift, neck liposuction, ears pinned back, and waist, hip and thigh liposuction.

"It was so worth it! I see an upgraded version of me. It's a new face and it's a new energy [and] a new person," said Montag in an interview with People magazine.

Of course, there are the few rare celebrities who are happy with their looks. Jay Leno is one of them. He has madibular prognathism, which is an extended lower jaw bone. Leno wrote in his book, Leading with My Chin that he knows he can have surgery, but has opted not to.

Cosmetic surgery is more than a statement. It's an action to perfect or correct looks; the surgery procedures are risky and can come with deadly results. It depends on how invasive the surgery is. There is a big difference in the risks between breast augmentation and laser hair removal, since removing hair is not an invasive surgery. Operations on the pelvis, buttocks and legs have a high risk for a condition called deep venous thrombosis (DVT). DVT is a state in which a blood clot forms in a vein deep inside the body. Another risk is body dysmorphic disorder (BDD), a condition in which people look normal but see a distorted image of them.

Everyone views beauty in different ways. To one person, a facial mole is degrading and embarrassing, and to another it is a beauty mark and the way they were born. There is no reason that people need to change their exterior, just to fit in with the entertainment industry's idea of perfection.

The average person doesn't wake up one morning and decide that they need to have rhinoplasty to fix their bumpy nose, or liposuction to drop ten pounds; it is a decision that is made over time. Plastic surgery is a life-changing choice, and should be thoroughly thought out and planned before the procedure. The question that needs to be addressed before plastic surgery is "Can I live with this imperfection for the rest of my life, or do I need to have it changed"?

While plastic surgery may seem like a simple solution, it can cause extraordinary pain, complications and even death. Natural beauty is the only real beauty there is.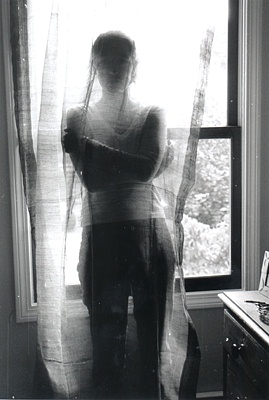 © Cerys W., Marblehead, MA