ATTENTION: All Shopaholics
May 13, 2010
What is shopping? Why doesn't any one person love shopping? Well ever since I was able to pick out my own clothes, shopping is a must love. But it is different for everyone; some may loaf shopping, while others wished they lived in the malls. That is just the way society is, we are all different in our likes and dislikes. We were all raised in different surroundings. As you read on I am going to talk about how teens shop, trends and the down falls to shopping.

When teens are shopping, we tend to have our own trends. Girls may look like they all shop the same, but the truth is you don't know what is in all our closets. As a shopper I love looking at the manikins, to see the clothes and then figure out what I want. Making my own outfits, trying to make them different it my goal. That is what most other girls do to, from talking to friends and getting their points of views. That is the conclusion that I came up with. Another thing that most girls go off what they see in magazines.

The one thing in the fashion and clothes industry that is always changing is the trends. Every time a celebrity comes out with a new look, BOOM!, there is a new look right there. New clothes are made to mock celebs or even copy. Some are even made by the celebrity themselves they design their own fashion line. Trend setting it not just up to designers and celebs, but also made be society. Every time someone walks out their door there is something new right there, someone walks into school different there is something there too. There is always another new look in schools. For that people will give them weird looks, but when really all you are doing is expressing yourself. There are so many stores that keep up with the trends its amazing. Such as: Hollister, American Eagle, and Aeropastle. There are many more that you can go to and shops that aren't break the bank stores. But when you shop too much it poses a problem.


You always want to have your mind set as to how much you are going to spend when you go shopping. Other wise you will end up spending way too much money. That's when credit cards bills become enlarged or even maxing cards out. It's always smart to bring more cash then cards with you, I say. When you spend too much money, you don't have it for other things you many need. That's when is starts taking big tolls. When doing so you are most likely to not spend as much, because you can visually see how much you have and how much is left.

Shopping is a big deal to many people, it's a way to clear there mind others may say. But some people that do too much shopping, are other wise known as a shopaholic. Shopping may not be appealing to some people because they don't think they will like the clothes. Don't ever have that mind set. Just go out and look, you just might surprise yourself. Shopping can be a fun experience if you let it be other wise your better off sitting at home.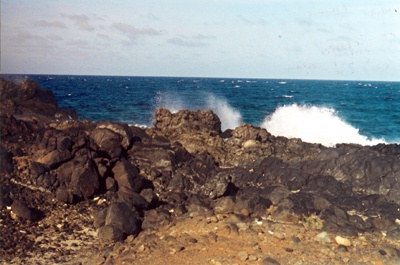 © Matt A., Smithfield, RI