Media influences and consequences
March 12, 2010
Is the media responsible for a lot of corruption that takes place today due to the actions of youth? This is a controversial question and topic. Media is considered television, video games, computers, books, cell phones, etc. These are the few sources people use daily. Media has taken control of the minds of youth through these sources.

Instead of taking part in an active life style or outside activities, kids just sit there in front of the television everyday, which eventually results as media contributing to childhood obesity. Walking from the couch to the refrigerator and back does not burn enough of the calories that were gained sitting there and eating. According to Kaiser family foundation national study of media, studies also show that kids spend the same amount of time with media as they do in a classroom everyday.
Students are also very dependent on media such as the internet when it comes to school. How many of you can honestly say that you did NOT use the internet as a source to help you with your essay? Over-using the media in school, and work puts people in the habit of using the internet every time they get an assignment. Instead of always turning to the internet, people should use research found in books to break the habit.
We all know the popular saying "monkey see, monkey do!" I am sure we have all heard this said, but for those of us who have younger siblings at home, we have seen this done. My little brother for example. My sisters and I introduced him to wrestling when he was young. Even though he did not know much vocabulary at the time, he became addicted to watching wrestling. And before we knew it, he was acting (copying) on what he saw even making annoying little sound effects. The Kaiser family foundation studies show that
•
Among children 8 and older, 65 per cent have a bedroom TV
•
21 per cent have a bedroom computer.
•
Of all children ages 2-18, more than half (53 per cent) have a bedroom TV.
•
Of all kids, 69 per cent have a computer at home,
•
45 per cent have Internet access at home.
•
Of children 8 and older, 61 per cent live in homes with no rules about TV use.
The study also yielded a couple surprises:
•
Only 9 per cent of children spend more than an hour daily using the computer for fun.
•
82 per cent of children read for fun daily, averaging 44 minutes a day (excluding school or homework).
Is this really necessary? These eight year olds are most likely in the fifth grade. Why would fifth graders need a TV in their bedroom? Media also has influence on people through video games! My little brother and his friends play shooting games on his x-box 360. When they are together and not playing video games, they each pick a "character" and imagine or pretend in their case, that they are shooting each other. Kaiser family foundations national study of media say that there are things kids would have never thought of doing until they saw it on TV or video games.
Yes, it is your choice to allow media to reflect on you or not, but media has already put idea's into your head that you never would've thought about doing. And before you know it, you put your thoughts into actions.
Media needs to be limited in ALL homes. Especially those homes with young ones residing in it. So in the future, when you become a parent, be aware of the media sources provided. Better yet you don't have to wait for the future, try limiting your TV time now and take part in a more active lifestyle! It may be called 'entertainment' but every source has a consequence.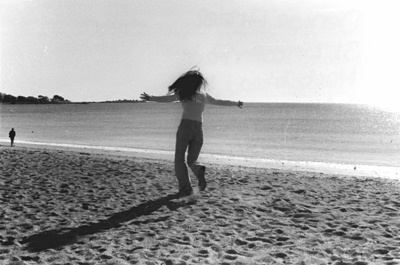 © Denise A., Marblehead, MA