Models are fake
January 28, 2010
"Oh my goodness, look at her! She is so beautiful!" says a normal teenage girl. No, models are artificial. Girls do not have to look like them, she is not really beautiful. Models use make up and surgery. Is that what girls want? I believe that girls should not worship models because they are fake, and do not exist.

Models are known for their beauty, but are eating disorders the answer? Anorexia and bulimia are the solution for getting skinny. Models use these disorders to make themselves "prettier." Models also are not, most of the time, in their own skin. They use plastic surgery! Everything gets operated on to make them look better. Is that what you want?

The biggest thing that teenage girls worry about is their looks. They think they need to be the skinniest, prettiest of them all, and these models are exactly what they are looking for! Girls try to be this "beautiful" but it simply does not exist. If girls be who they are, they already are beautiful and people will respect them!

Girls should not think like that, I know from experience. I used to think like that, I would beat myself up form not looking pretty enough. One day, I found the courage in myself to love me for whom I am. Girls should too, because every girl is pretty in their own way.

Sure, all the boys say "She's hot" but they will not think that when they see her for who she really is. Although, models do look good when they are strutting their stuff, while she is strutting, they have computers to hide her real looks. They also wear a ton of makeup and fake plastic surgery. Models are fake!

I feel really sorry for those models, being put through that stuff. But it is their choice; do you really want that? Be proud of who yourself is, and do not be ashamed! All the girls out there should go strut their beautiful self! Be fearless!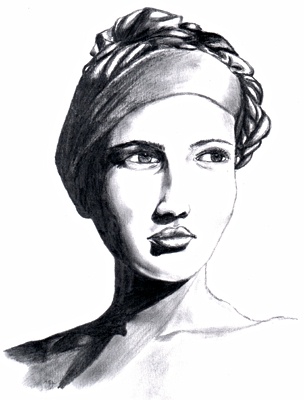 © Brynne L., Williamsburg, VA