Is Frank Ocean the Most Influential Artist of Our Generation?
April 22, 2018
Rock, pop and hip-hop. These are the three genres of music that has been floating with popularity since the days of our wise and old grandparents. The catchy tunes and the repetitive melodies of these three genre has been entertaining billions of music listeners and adorers world-wide. However, as we proceed into younger generations the tables have turned. In our current generation of music; the R&B soul genre, a genre that has been covered by the popularity of mainstream pop and rock has skyrocketed in terms of popularity over the past few years. Due to its slow but meaningful lyrics and flow, many artists such as Sam Smith, Charlie Puth and John Legend has been "reviving" the slept on genre and has been a great part of the succession of the genre. However, there is one artist in particular that has been influencing our young generation, changing the music game in its entirety in terms of style and flow. His name is Frank Ocean.

Frank Ocean: R&B musician born and raised in New Orleans is currently dominating the music scene with his two studio albums: Channel Orange and Blonde. Many of Frank's projects/albums reaching over millions of downloads across the world. Frank Ocean has created a "dynasty" with his songs and the message he spreads to his listeners.With his success and popularity reaching world-wide, some questions come to mind. How did Francis Christopher Ocean aka Frank Ocean obtain his following and the fame he have gained over the past few years in the industry? Frank Ocean, in my general opinion, is a once in a century type of singer/songwriter. With his unique style of the vocalizing experiment, his historical influences of sampling and the lyrics that he spreads to his listeners personally make Frank Ocean the most influential R&B artist of this current generation in my point of view.

Vocalising is one of the key elements of a song and it can be used in several different ways. Any artist can choose and stick to their idealistic and iconic style of vocalizing. However, for Frank, it's a whole different story. Frank in his earlier project Nostalgia, Ultra used general and calm vocalizing only using his voice. He did not use any effects to change his voice or use auto-tune to filter out any sound. He plainly used his voice as his vocalizing technique. As he experimented his vocalizing. Frank said in an interview with New York Times in 2012, "I have met great producers and vocalists that helped me inspire myself as an artist. I am gaining a lot of inspiration and work style from many artists such as Tyler the Creator and Earl Sweatshirt" (Skinner). This soon leads to his first studio album Channel Orange, where Frank Ocean changed the vocalizing examples for any artists out there in the industry. Frank used glitchy effects to end his songs like in the track Forrest Gump. He used samplings from the actual movie and added glitchy effects to add a retro 'vibe' to the song. Frank also used high pitch vocals to symphonize all his vocals together in songs such as Thinkin Bout You, Fertilizer and Not Just Money. Frank in his later on projects (Blonde to be exact); he kept the same vocalizing techniques since his previous projects which helped him gain popularity and attention. The unique vocal experiment of Frank Ocean truly makes him one of the most influential artists of this current century. His effort to make new and fresh music for his fanbase shows his spectacular work ethic and his true dedication and passion for music.

Sampling is a technique where a song or a piece of audio, usually from an older time period is used in a different way on a track to make a reference or to create a certain vibe. This technique/skill have been gaining more and more popularity as the increase populization of hip-hop started its following in the 2010s. The use of old songs or an audio clip is known as sampling, have gained its popularity not only from the popularity increase of Hip Hop, but from Frank Ocean himself. Growing up in New Orleans, Frank's childhood was influenced by old r&b and jazz music that his mother has listened to. The childhood memories and inspiration of his mother's old music has significantly influenced Frank Ocean. In his first mixtape (Nostalgia, ultra), Frank acquired many samples from Coldplay's Viva La Vida and All His Friends. Which was Coldplay's 2009 official studio album. Frank sampled the tracks Strawberry Sweet and Life in Technicolor. Both songs with huge jazz-pop influences from the 70s and the 80s. He also sampled Eagles' Hotel California in his mixtape, which was a 1976 hit that Frank grew up to.

In his latest project, Frank released a cover of Frank Sinatra's 1956 classic Moon River. The cover went top 5 in its releasing weeks; re-popularizing the classic in Frank's own way of vocalizing. Many use of the sampling techniques have increased over the time after Frank's mixtape Nostalgia, Ultra. Tons of artists today put their samples that influenced their music for better music delivery and experience. In his interview with New York Times reads: "I've noticed the increase of classic covers and Moon River was one of my childhood songs" (Skinner). The way Frank Ocean sparked the idea of sampling in the music industry, created a following of new musicians using the same technique for their own projects and tracks.

Music have always helped me through hard days. They melody, beat and the lyrics all synchronise well enough to entertain me even in my darkest days. I've known Frank since his first mixtape Nostalgia, Ultra, thanks to my obsession with tyler the Creator (Frank's hip-hop group member back in 2014). As an active and curious music listener and a semi music critic, I've decided to listen to some Frank's projects. Frank's Nostalgia, Ultra (his first mixtape) was one of the biggest turning point of my life. His lyrics about his childhood and how his friends and family supported his decisions really touched me and motivated me as an individual. "There will be tears, I've no doubt. There may be smiles but a few and when those tears have run out. We'll be numb and blue."(There Will be Tears). The lyrics about hard days passing your life, and how it will all be better with a few smiles and a bit personal time was one of the most relatable and touching lyrics I have seen in my whole life. I instantly became a fan of Frank which lead me to start to following his projects.

In his 2012 album Channel Orange, the track Lost really stood out to me due to the message Frank was trying to deliver. "Lost, lost in the heat of it all. Girl you know you're lost, lost in the thrill of it all."(Lost). The lyrics of that specific track reminded me of a time when my football team was winning by two goals and we let ourselves go due to the excitement and hype. This lead for the other team to come back and tie the game. Our team "lost everything in the heat of it all". I've been following Frank's latests tracks, and his lyrics about his love and his sexuality as a human himself, was so open minded and thoughtful. "I thought that I was dreaming when you said you loved me."(Ivy). This lyrics helped me imagine the days when I made my first SSIS athletic team, and how much love and support I got from my friends and family. Frank Ocean's lyrics have truly changed my life with his meaningful and well thought out words and I strongly believe, he have done the same thing for numerous amount of individuals too. His delivery of the lyrics is clear with each words having an impact emotionally and the uniqueness of Frank's projects makes his music further more interesting compared to many artists in the game at the moment.

Started off as a teenager who had the love and the passion for music to a multi grammy winning leading r&b artist. Francis Christopher Ocean; famously known as Frank Ocean have changed the game of music and his surroundings forever. With his unique style and way he creates his projects, his techniques that inspired numerous amount of artists to follow his way to meaningful lyrics that touched and relates to millions of listeners around the world. Will there be another artist like Frank? I believe not. Some may say Frank Ocean is a mediocre artist who is equivalent to other millions of R&B artists existing in the industry, however, Frank's characteristics as an artist is insightful and consequential; making him a one of a kind artist of our current society. The legacy Frank is creating as an individual makes him the "most influential artist of the current generation of music/r&b."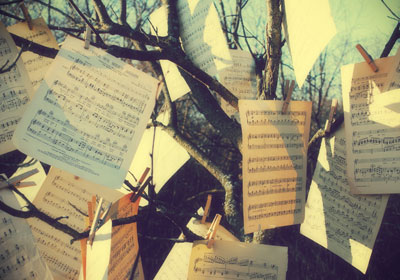 © Olivia E., Alto, MI