New Generation Rap Has Innovated Hip Hop
April 21, 2018
Mumble rap has been a term for a new style of hip-hop music since 2010. Wiz Khalifa was one of the first people to state out the "mumble rap" term (Genius). Not needing to know who this style started from, the world of hip-hop has been going crazy over these types of music, some for and some against.

Firstly, let's talk about the definition of mumble rap. Mumble rappers are people who create music with simple lyrics, put autotunes and uses phrases like 'aye', 'yuh' or 'it's lit' to make the song more engaging and 'cooler than it's supposed to be' (HipHopDX). Examples of mumble rappers right now are Lil Uzi Vert, Travis Scott, 21 Savage, XXXTentacion and possibly the most famous rapper known for this style of rap: Future (Audio Assemble). These are successful artists with lots of fans with their own unique style of music. However, many critics and hip-hop heads have been buzzing about this idea of 'mumble rapping', saying it's not real hip-hop and a downfall to the faces of hip-hop that were created by people like Eminem, Nas, Tupac, J Cole and Kendrick Lamar, who completely focuses on lyrics to make their songs more meaningful (HipHopDX).

But let's ask ourselves, is mumble rap as bad as people think it is? The 'mumble rap' movement formed in 2016 after Wiz Khalifa as mentioned before, but there are so many people that dislike this style of music (Genius). Recently, Eminem spoke up about this, saying he completely hates it, with signs of frustrations and anger (Billboard). Eminem is considered one of the greatest rapper of all time, and his standpoint of this type of hip-hop has raised a huge audience to go against mumble rap. Another big name of hip-hop, J Cole, decided to express his feelings towards mumble rap through his song 'Everybody Dies". Lines like "The would-you-take-a-break-please rapper, bunch of words and ain't saying s*** , I hate these rappers, especially the amateur eight-week rappers." shows that J Cole really wanted to speak up about this type of hip-hop music on the rise (Genius).
On the other end, many people, including me enjoy this type of music to a certain level. There is a lot more beat in it that you can 'vibe' to, and also has more repetition of lyrics, making the song easier to remember. Let's be real, it's a lot easier to remember Mask Off by Future than Rap God by Eminem. From personal experience of hearing both lyrical and 'mumble' artists, I enjoy both. There are different aspects of each type of rap, and mumble rap adds a variety to it. Many people say it is a disgrace for black people to be producing mumble rap because they are disrespecting the rappers in the past that have built the African American hip-hop culture into what it is today, such as people like Tupac, Biggie, Nas, DMX and more (Genius). Both types of artists have a different uniqueness to their name, and it's just really about the fans that enjoy it or not, but there is a line that should not be crossed by these producers with the language they use in their songs and the purposes of them (7500 Magazine).

Within artists that focus on lyrics and bars more than beat, I enjoy the most from Jermain Cole, or more popularly known as J Cole, because his music gives you many feelings. He tells the story of each song through his lyrics, and his content is just so relatable to my personal life, and to many other people. Many people dislike his music because they do not understand it, but once they do, it's a different opinion. This happened to me. When I first listened to J Cole, 'Neighbours' to be exact, I did not like it. The beat of the song was those sort of beats that allows the rapper to 'freestyle' all over it without lots of repetition besides the chorus. This was the times when I was first introduced to the hip-hop style and was still pretty familiarised with pop and R&B, so it made sense that I did not enjoy J Cole. I did a bit of research, and found out the story behind Neighbours was that a SWAT team was sent to Jermain's house. This happened after his neighbors called the police, saying he has drugs in his house. This is why the lyric 'The neighbors think I'm selling dope' repeats the most in the song. He also has footages of the SWAT team breaking into his house, but luckily he was not at home (Capital XTra). The storytelling ability of J Cole is one of a kind.

Now let's go to the 'mumble' rappers. One of my favorite mumble rappers is Symere Woods, but more popularly known as Lil Uzi Vert. Opposite to J Cole, I was instantly attracted to Uzi's songs, because the beat is very catchy and attractive, one of the reasons mumble rap is considered an actual thing. He is classified as one of the most famous mumble rappers right now. In a video, he discussed with Lil Yachty on the mumble rap trend, saying 'I don't understand how it's called mumble rap, words are literally coming out of my mouth" (Genius). Uzi uses lots of autotunes in his song, and people say his voice sounds like he has a sore throat, which is two of the main things that are classified in a 'mumble' rapper. One of my favorite songs from Lil Uzi, also his most popular song is "XO Tour Llif3". The beat of this song is very catchy and the lyrics are easy to remember. The meaning behind this song is about his break up with a girl called Brittany. There are many verses that Uzi diss her, talking about how Brittany lied to him, leading to his chorus "I don't really care if you cry, on the real you should've never lied". His verse "All my friends are dead" might also refer to dead presidents on the American bills which are used by many rappers but originates from Jay Z, meaning Uzi does not need Brittany because he is rich (Genius).
'Mumble rap' hasn't just started recently. In the history of hip-hop, there are many artists that do the same thing which focuses on beats and flows rather than the traditional rappers that focus on bars. Examples of the old school rappers that showed attributes of these are Bone Thugs-N-Harmony, Das EFX, and FU-Schnickens. Recalling Wiz Khalifa, he said: "We call it mumble rap. Me and my homies. I mean it ain't disrespect to the lil' homies but like, they know what's up. They say they don't want to rap" (Genius). Kendrick Lamar also supported this new hip-hop movement, saying,

In the essence of music is to never forget the root of where you came from. But at the same time, I want hip-hop to continue to evolve. That's why I can't shun a lot of artists that can't be a Kendrick Lamar. But when I see them, I tell them to be yourself and do what you do but also know who had laid down the groundwork. Don't go on your interviews and diss them and say you don't care about them. That's your opinion, that's cool but you have to respect them. (Genius)

Hip-hop has come a long way since its humble beginnings in the Bronx at New York City during the 1900's. There has been so much innovation since then. From the early death at 25 of Biggie, to people like Kendrick Lamar and Drake taking over the hip-hop world, there has just been a massive change of how hip-hop is looked and recognized as (Britannica). Are mumble rappers really as terrible as people think it is and does the mumble rap community even exist, or are we just deaf to innovation?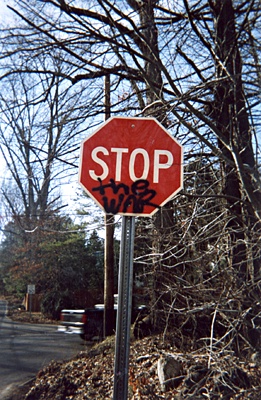 © Jillian K., New City, NY