Why Migos Should Have Won a Grammy
February 1, 2018
Migos has been called the Beatles of our generation, and I agree. They were nominated for two Grammys this year and didn't win either. Why? Their album, Culture, peaked at #1 on the Billboard Hot 100 and the Billboard R&B and Hip-Hop? It also was # 8 as the Top 50 best albums of 2017 by Billboard.

Migos is a trio hip-hop group made up of three rappers known as Quavo, Offset, and Takeoff. They released their sing, in 2013, taken off their first studio mixtape YRN (Young Rich N….) called "Versace" which put them in the spotlight after known artist, Drake, jumped on the remix. Years and years later, after many successful hits the Migos is a very respected rap group in the industry.
Since Migos is very successful why were they snubbed at the 2018 Grammys? They were nominated for two Grammys, Best Rap Performance (Bad and Boujee [ft. Lil Uzi Vert]) and Best Rap Album (Culture). But Kendrick Lamar took home both of the Grammys in that category. Kendrick's DAMN. album blew up the charts because of his conscious rap and focusing on everyday problems face and putting it in his music.

Migos song of 2017, Bad and Boujee, peaked at #1 on the Billboard Hot 100 and stayed on the charts for 36 weeks. Kendrick Lamar's biggest song in 2017, HUMBLE., did peak at #1 and stayed on the charts for 37 weeks. But, HUMBLE. only has 432 million views on YouTube, where a lot of people go to listen to music, and Bad and Boujee has almost 610 MILLION views. Does getting 178 million more listeners not deserve a Grammy?

In Kendrick's defense, the Grammy's may be based off different criteria, instead of just being based off streams. Kendrick talks about black oppression in his previous albums, but DAMN. has no unifying idea. Migos focuses on more flows and adlibs. The Migos have their own style of new school trap rap and people enjoy hearing it on the radio or even spend hundreds of dollars to go see them in concert.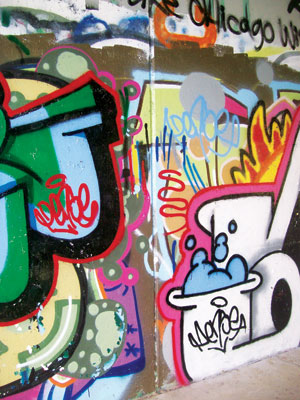 © Michelle W., Ada, MI