Is It a Waste of Time To Watch TV?
November 25, 2017
Nowadays, many people think TV programs is a waste of time because there are many violent programs, boring soap operas and false advertising which have a bad influence on humans. But I don't agree with this opinion, because there is no doubt TV is good way to get information all of the world, such as education, economy and sports.

First, TV programs can give us a lot of information and knowledge, we can learn a lot from it. There is a TV program named A Bite of China. It is a Chinese documentary television series on the history of food, eating and cooking where I learn a lot.

Second, TV can make us relax and forget the sorrow. For example, when I watch NBA game especially my favorite team Houston Rockets win the game, I feel very excited and forget all the boring things .

However, some TV programs are not so good as we expect. One hand many housewives watch the soap operas all the day, as if they are addicted to them and lose themselves. On the other hand many teenagers adore famous stars blindly on TV programs. These phenomenon can not be forbidden in our society, but we can try our best to avoid them.

It is known that everything is like a coin which has two faces, advantages and disadvantages. If we can choose correct TV programs wisely to watch, we can just benefit a lot from its advantages. In a conclusion, TV programs' advantages far outweigh its disadvantages.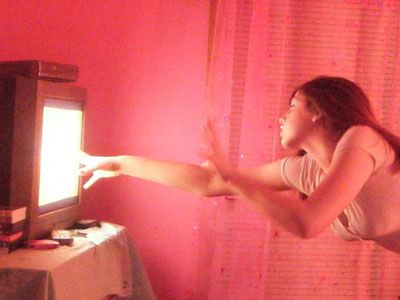 © Emily H., Marshall, MI