Breaking Bad
April 5, 2014
What happens when you add one desperate chemistry teacher, one drug using young adult, one dysfunctional family, and several insane drug dealers together? Answer: One of the best and most explosive shows to ever air on television. Breaking Bad is a great show on AMC that has become one of the most favored television programs on TV since M*A*S*H. Fans of the show have gone crazy for it, and for good reason; Breaking Bad's insane story, flawless acting, and carefully planned directing has made it an artwork of a show. The show changes and escalates so quickly, it is like watching explosions go off. If you have not watched Breaking Bad yet, turn on your TV, sit back, and watch Breaking Bad.
Breaking Bad is a story of immense change and destruction. The show begins when an unappreciated high school chemistry teacher named Walter White gets cancer and had little time to live. Deciding that he needs money to save himself and his family, he starts producing crystal meth with an old student of his, Jesse Pinkman. As the money starts rolling in, Walter's hunger for power becomes overwhelming. His family must sit and watch in shock as Walter White transforms into the drug manufacturing monster, Heisenberg. As said famously by Walter, "Chemical reactions involve change on two levels: matter and energy. When a reaction is gradual, the change in energy is slight. I mean, you don't even notice the reaction is happening. For example, when rust collects on the underside of a car. But if a reaction happens quickly, otherwise harmless substances can interact in a way that generates enormous bursts of energy…the faster they undergo change, the more violent the explosion". Just like chemistry, Walter's quick change brings explosive, violent, and deadly results; the change itself has made this show one of the best dramas ever made.

Breaking Bad deserves a high rating as an amazing show for its shock, brilliant writing, griping acting, and Macbethian diction. Great controversy comes from shows like Breaking Bad, with its drug use, violence, and style. Adding more so to that concept, the show mimics the story of Macbeth; like the 1606 play Macbeth, Breaking Bad describes the story of a man presented with power and how that power corrupts him. Also like Macbeth, it utilizes cultural taboos to shock the audience; instead of shocking audiences with witches like Macbeth in the 1600's, Breaking Bad uses drugs violence to shock today's audiences. This mirror reflection of story and corruption guarantees an interesting watch, as Macbeth proves such shock keeps on in culture for centuries. On top of this thrilling use of taboo, Breaking Bad's fantastic writing and story can leave anyone binge watching Breaking Bad episodes for hours. Combine all of these reasons with the acting from Bryan Cranston, Aaron Paul, and Dean Norris, and you have every reason to watch the show and no reason not to.

If you have nothing to do and own a TV, go on and watch one of the best shows ever made, Breaking Bad. I give the show a 10/10 for excellence in acting, story telling, and directing. Breaking Bad's artful feel and harshness in unparalleled to anything on TV before. Walter's change from a kind man to a Drug kingpin is such a compelling and dramatic change that you won't be able to turn away from the show. There is really no reason not to watch Breaking Bad, unless you are younger than 13. Breaking Bad's adult themes and drug use shouldn't be shown to everyone, but if you are over 13 and searching for your new favorite show, go and enjoy Breaking Bad.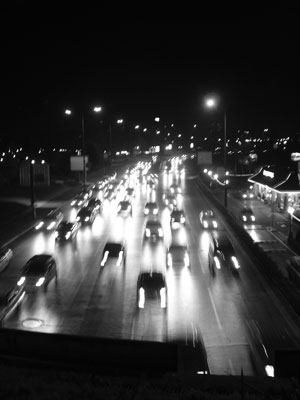 © Marietta S., Pleven, Bulgaria