Review: Disney's FROZEN
January 21, 2014
With beautiful animation, catchy songs, and a great story line in general, Disney has really outdone itself with its new movie, Frozen. Although with some minor errors and much improvement to be applied, it is still a wonderful movie.

Starting out with a strange chant, Frozen opens up with introducing Kristoff and his hard life and close connection to his reindeer. The scene quickly moves to two playful sisters, one named Anna and the other named Elsa, whom has icy powers, and inadvertently leads to an accident that almost kills Anna. Anna was only saved by a magical Troll with healing powers, mentioning that if it was the heart that was frozen, it would be much harder to unfreeze. In addition, her parents die in a tragic massive wave, which only pressures her stress more, and by the end of the first song, "Do You Want to Build a Snowman", it is established that Elsa is a lonely and cold character, and while Anna is playful at first, she becomes unsociable as well, which explains her awkwardness in front of people, even during coronation day, Anna is so excited she blurts out her feelings in the song "For the First Time in Forever", crashing into a handsome man named Hans.

After that, the scene quickly transitions and there's a spark of hope as Elsa actually interacts with Anna, surprising her, and the energetic song "Life's an Open Door" is sang loudly and proudly from Anna and the stranger she just met that very day, Hans. However, this scenery is destroyed almost immediately, as Elsa is so frustrated she reveals her powers, adding an unexpected plot twist, which only increases the suspense and excitement.

After Elsa runs into the forest, she leaves the castle and village in eternal winter, leaving Anna next in line for rule and while climbing the mountain, she displays her amazing powers in yet another catchy song, "Let it Go", even creating a humongous ice castle! Anna quickly follows, leaving the rule to Hans, then getting help from a man named Kristoff, who really needed his equipment and carrots which Anna bought, for the reason of his tough job, which was revealed in the beginning of the film.

While exploring, the two find the snowman Anna and Elsa had build when they were young--except it became alive throughout "Let it Go", unbeknownst to Elsa. The snowman, named Olaf, is hilarious, funny, and childish, liking the idea of summer, singing a jovial song "In Summer", adding a comedy style to the movie, stressing the image that it's all going to be okay, in contrast to Shakespeare's Romeo and Juliet, in which he kills off the comedian, and the book ends in a tragedy.

When Anna enters Elsa's castle, she attempts to rejoice by singing a reprise of "For the First Time in Forever", but Elsa rejects, yelling out and striking Anna right in the heart, sending a gigantic snow golem that narrowly killed them. While Anna, Kristoff, and Olaf try to figure out what to do, Kristoff figures out that Anna was harmed by Elsa, and so he brings her to his friends...who are the trolls in the beginning of the movie! Kristoff turned out to have watched the healing scene and thought the trolls had the power to fix Anna. Unfortunately, the trolls misunderstand Kristoff's true purpose, even going so far as to sing the song "Everybody's a Bit of a Fixer-Upper", which only dramatizes the situation, and instantly when the leader troll steps in the audience can sense a lot of tension.

This is when the solution of True Love comes in, and the audience will probably groan and moan about the lameness of the idea, but-- there's more to it! When Anna finally gets together with Hans, he quickly reveals that he really didn't love her after all and it was a ploy all along. Hans even told her he had already arrested and took hold of Elsa in jail, who didn't know how to unfreeze the winter; he was just waiting for the right reason to finish off Elsa--the murder of Anna. As he diminishes the fire burning in the room and with amazing acting skills, announces Anna's death, he goes to kill Elsa.

Elsa's bursting out of jail releases lots of chaos, attracting Kristoff's reindeer's attention, who forcibly pushes Kristoff towards the castle, knowing something went wrong. Olaf goes ahead, assisting Anna in her escape from the crumbling castle. Soon enough, the climax of the movie is reached, and as Kristoff is just about to reach Anna, she sees her sister about to become murdered by Hans. And so Anna stops Hans' blade, even freezing just in time.

After some weeping and somberly taking the scene in, Anna --Unfreezes!! This is explained by the sisterly sacrifice, adding yet another meaning to "true love". As Elsa thaws out the winter, Olaf starts to melt, stating that "This is my best day ever. Possibly the last day too." But Elsa saves Olaf by creating a mini-personal snow flurry!

The rest of the movie goes like all Disney movies go--Hans is punched, drenched in water, then put in jail, and after Kristoff and Anna share a kiss, everybody is skating across Elsa's ice-skating rink, and the movie ends.

Although with such good plot and catchy songs, Frozen nevertheless has some mistakes: the suspense could be increased much more, Hans could leave some hints about his greediness and be ten times meaner, and finally, even the main characters seem very undeveloped throughout the story, giving the illusion that Olaf is the best and most complicated character, even though, based on the creators, he was supposed to be "simple".

In summary, Frozen is an amazing movie. Despite its flaws, I agree with the title "Best Animated Movie of the Year". Rating it 10 out of 10, I suggest you to watch it too.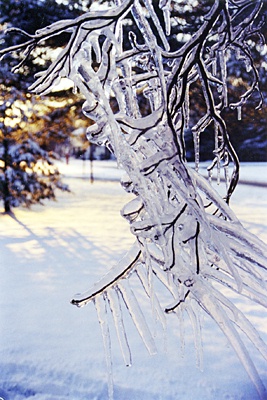 © Robert S., Stoughton, MA