TV Influence People's Behavior
November 18, 2013
Watching TV or a movie comes to be the most popular activity in modern society. There is certainly an influence of television programs and movies on people's behaviour. In my view, the effect of television is often negative on our behaviour. Watching too much movies or television makes us more violent, more passive and less imaginative.

TV programs or movies inspire people to do something what they see. In a movie,we always the two kinds of characters the good one and the bad one. Each has his own of characteristics which symbolize for real people. Watching a movie like you are living in a real world, interacting with real people and you can be affected by them. Indeed, part of people forget themselves and think they are heroes while watching a TV series or viewing a movie. Moreover, this kind of feeling makes people do the similar things unconsciously in their real lives. In fact, children always have experiences of playing roles existing in movies or series with their pals. These things happen in adult lives too, but they imitate more secretly and indirectly.

In another respect, these visual and virtual videos are increasingly attractive and make people cannot help them. Nowadays, one man can easily and freely see thousands of films or programs. Indeed, compared to the past, there are more abundant programs and films can be watched on websites. This handy way makes every common man access tremendous amount of videos. Hence, most people spend more time on watching these interesting videos by all kinds of means. In fact, according to recent research, half of adult people in china spend of their leisure time on watching these videos, which was lower than a couple decade ago.

According to in my opinion all in all films and TV programs compel people to behave like what they have seen or follow the same patterns subconsciously and these videos are increasingly addictive to everyone. Therefore, people should know that life is to experience and create by continuous effort rather than watch other people's stories effortlessly.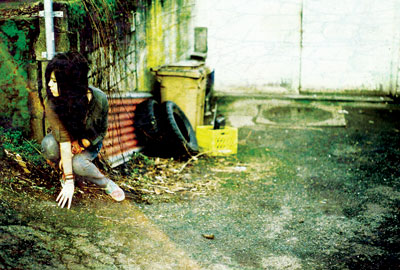 © Hailey J., Lake Oswego, OR