Blurred Lines
September 25, 2013
Robin Thicke born on (March 10, 1977) in Los Angeles, California recently released his new album " Blurred Lines" featuring T.I. and Pharrell as the lead single to his sixth studio album , also featuring on Thickes HOT new album Kendrick Lamar and 2 Chainz on track 6 "Give it 2 u" one out of a few of my favorites on the album. I wasn't such a big fan of Mr.Thicke actually until the radio constantly over played the song "Blurred Lines" throughout the entire summer. After hearing the song five times in one day I had no choice but to go home and download the entire album to my iTunes I had assumed the entire album would be full of catchy songs like it, but I assumed wrong because the entire album is my favorite. When I first listened to the album from the beginning to end I was annoyed with the style of music he sang because I normally wouldn't listen to an artist who had a jazzy feel to their music but after I kept listening and replaying the songs I actually caught on and got a feel of the lyrics he was singing and I started dancing and swaying, bobbing my head because I started to like it. He reminded me of one of my favorite artist-actor, Miley Cyrus so of course when he preformed at the 2013 MTV Video Music Awards with her my favoritism for him and his music increased.
After listening to the entire album back to back a few times I had come to the conclusion of only officially liking about 5 out of the 11 songs on the album which is more than I normally like when it's a artist who is new to me. I definitely can say that this album is a lot better than the ones from his previous career before releasing this one, I also think that he did a good job with the people he featured on this album. In the song "Give it 2 u" thicke is talking about a girl who he is very passionate about also the two featuring on the track go on and rap about how their night will go with the girl that thicke wants as well as the things he wants to do with her. On one of my other favorite tracks "4 The Rest Of My Life" the song is very slow and soothing with a low beat nothing like "Blurred lines" the lyrics are about how Thicke and his superstar actress wife, Paula Patton met when they were teenagers in the late eighties-early nineties, this is a very personal and honest song as thicke sings "For the rest of my life you know I want to be yours". "On Top Of The World" was track number 9 on this new album and boy was it exciting as you listened to thickes deep lyrics explaining how low a girl was, and how " Years later when her mom got sick she did everything she could, but momma wasn't rich" meaning she wasn't wealthy enough to take care of her ill mother so she worked 10 different jobs and even went through a community college.

When I listened to this album I knew right away it'd be nothing like his previous albums and that I was correct about. In fact all of Robin Thickes previous albums where all similar to me in my opinion because whenever listening to any of the tracks they had just always given me the feel and vibe that I was in a coffee shop or poetry reading with very quiet music playing low in the background of things. I love that Thicke went for a more up beat and pop feel when producing this album because when an artist can do a certain style of music and stick to it and than come out with a new album a different year that is not even close to the style their use to it gets my attention. I think this was his best album produced he went for a different type of music he wrote it and sang then produced it and people loved it so in my book he Succeeded he's a successful artist and he passed the test of stepping out of his comfort zone.

I would definitely recommend this album to teenagers who like fun and relaxed music and older women who love an artist with a classical voice. It wouldn't surprise me that certain teens don't like Robin Thicke personally because they feel their moms would probably be enjoying his music more then they would. Majority of my friends tell me that I'm odd for even giving his music a thought and actually spending my money to buy it online but I enjoy it so it doesn't matter to me what they think or how crazy I am. Now I will admit my mom was the one who introduced me to Thickes music back when I was younger and didn't enjoy it as much but I never thought then that I'd be a bigger fan of him than she is I think its funny because I used to try and change the station whenever she would put it on.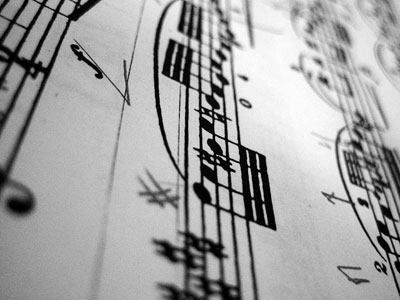 © Kimberly C., Houston, TX