Ten Artists You Should Listen For
April 1, 2013
1.
Can we get a round of applause for my favorite ginger? Ed Sheeran is the hottest new artist on the market, with a sound that even hipsters can enjoy. You probably know his mainstream song "The A Team" as his most recent work, but that's not the case. This British bloke has been writing songs since the age of fifteen. Also, he has written songs for many artists like One Direction (Little Things, Moments, Over Again) and Taylor Swift (Everything Has Changed). I recommend his whole album "+" because the sound is truly unique.
2.
Marina and the Diamonds is a Welsh singer that is on the rise to stardom. She commented about starting the band as "a simple group made up of many people who had the same hearts. A space for people with similar ideals who could not fit in to life's pre-made mould". If you tend to go for a "Lana Del Rae" vibe, then you might like Marina and the Diamonds! I recommend checking out the song "How to be a Heartbreaker"
3.
Alex Day is another Brit going big. Never heard of him? Well you will. His YouTube channel, nerimon, is the driving force of his ChartJackers project. With his loyal following and great sound, Alex has scored spots on the Top Ten on itunes in England. I love the song "Good Morning Sunshine" or "I've Got What it Takes". He's also in a band called Chameleon Circuit that sings songs about the BBC TV show Doctor Who, ya know, if you're into that.
4.
If you don't scream the chorus to "We Come Running" by California band Youngblood Hawke, I applaud you. This band is new and fresh with a sound to match. They describe the sound as eclectic. Their sound is similar to that of Foster the People, but a more poppy beat. I love the song "Forever" and their single "We Come Running".
5.
Christian Novelli, Zach Katz, and Jon Duckworth make up the techno band of Backpack Party. Three YouTube friends joined forces to make an amazing sound. Currently not signed, and not prominently featured anywhere except the internet, this unknown band is one of my favorites. If you want to hear some of their unique songs, try "Night Lights" or "Cloud Island". If you fall in love with the indietronica sound, you can download their Kind of Classy EP free on bandcamp.com.
6.
California skater with a love for burgers, Ryan Beatty sounds like your average 17-year old. He is in fact, anything but average. Compared to artist Justin Bieber, he will quickly clarify he is nothing like the pop-prince. Aiming for a sound like John Mayer or Jason Mraz, Ryan Beatty is an up-and-coming singer. Set to open for aussie singer Cody Simpson, Ryan is on his way up to the top of the charts. I recommend his songs "Simple Song" or his cover of "Thinking Bout You" by Frank Ocean. Download his album "Because of You" released June 1st.
7.
Pop boy-band Before You Exit is soon to hit the music scene. I know what you're thinking. OH GOD SNOTHER BOYBAND JESUS WHY? And I get it, with bands The Wanted and One Direction taking over, it seems hard to imagine yet another boyband. Yet, here they are. Known for their Youtube covers this band is pop and dance type music. If you're into the mainstream, check out their covers and their song "I Like That".
8.
Little Mix is a girl group from the UK that is making headlines for their new pop-princesses outlook. A modern day Spice Girls, these girls have a fun sound with a dance beat. The song "Wings" comes with the common theme of female empowerment, but still manages to appear totally new with tight harmonies and bubbly beats. Their album DNA is set to be released sometime in April, but until then, you can buy "Wings" and other hit "DNA" on iTunes.
9.
Thank the gods of the internet for helping me discover indie band Charlie Belle. Philadelphia PA born and Austin TX raised, this band is so undiscovered, the only reason I know about it is through the magic of Tumblr. Jendayi, Gyasi and Zoe are the sole members of the group. The relaxed song with a good message, "Six" is their first and only single. Download it on bandcamp, or head to their website.
10.
Okay, so Christofer Drew Ingle isn't exactly new to the music scene. Front man for the band Never Shout Never, Christofer has decided to do a little solo stuff. He has been releasing songs for his solo album "Sunflower" little by little. So far, my favorite is "Subliminal Messages". A relaxed island sound with a lot of guitar, it's simple and beautiful, especially on acoustic. No two albums are quite the same with this guy, so feel free to head back into some of his earlier tunes!
So, there you have it. Just because the radio is only playing anything Bruno Mars and or Rihanna, doesn't mean you have to listen. If you love the pop sound of Little Mix, or the electronic beats of backpack party, or the chilled vibe of Christofer Drew Ingle, there's a song out there for everyone. Take a listen to any of these artists, and find the one you like best! Leave comments below of any you think have missed my ear. Thanks!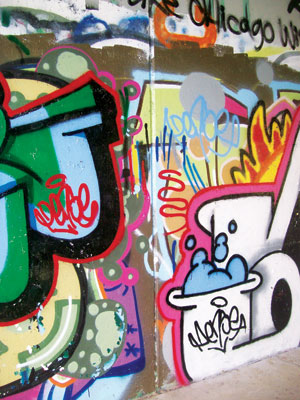 © Michelle W., Ada, MI