Real Music
February 13, 2013
How many artists today write their own songs? Very few. Strangely enough, even many songwriters cannot come up with a song that can be considered imaginative or not repetitive. But, fear not, there is hope for music. We still have The Civil Wars. Unfortunately, most people only know them for singing in the background in Taylor Swift's song "Safe and Sound". However, vocally and lyric wise, they are far more skilled than Taylor Swift.

Though they may only have one studio-recorded album, they have quite a few live albums. The best one so far is Unplugged on VH1. The duo John Paul White and Joy Williams show listeners that singers don't have to use voice filters and editing to sing near flawlessly. The two take to a stage with only a guitar and maybe a piano providing a beautiful performance. The album contains four tracks from their Grammy winning album Barton Hollow as well as re-invented covers of Michael Jackson's "Billie Jean" as well as Portishead's "Sour Times". Their live album displays the beauty of simplicity and the melodious harmony White and Williams' voices create.

Maybe it's just me being my counter cultural self by trashing the pop music industry but there is no denying the beauty of The Civil War's real music. They don't sing about drugs, alcohol, violence, or any of the "popular" topics of lyrics today. The Civil Wars are true musicians and real artists.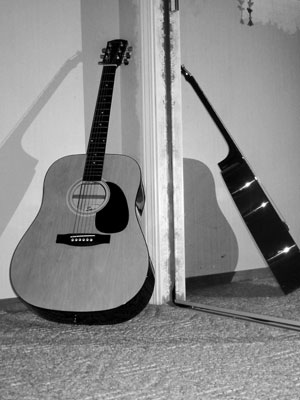 © Dylan F., Belleville, MI