This I Believe
February 16, 2013
* The Queen of Hollywood Sadcore

I believe in Lana Del Rey, because her songs are real. Although all songs are real music, I believe in music that has an artist's soul poured into it, not music about getting drunk and partying all night. Real music is about the hardships of life. Real music sounds alive. Real music feels alive. Real music has no expiration date. They never get old, and everyone can relate to the lyrics.

"Gabbie, we're moving." Those three words pierced my thoughts for months last year, after I found out my one and only best friend was moving. It made last year a challenging year. My grades dropped, and I cried more than I'll admit. I was sad and stressed to lose my best friend. That summer seemed to go on forever. During my long summer, I reconnected with some old friends, and developed an addiction: listening. I soon I realized I was only happy when I had music blasting from my headphones.

I've always loved music. Music is important to my family. Whether it's Led Zeppelin's Immigrant Song, Marina and The Diamonds' Primadonna Girl, Frank Sinatra's Girl From Ipanema, or Eleanor Rigby by The Beatles, I've always been surrounded by music.

After my friend moved, I turned to music. Music became my safety blanket. I discovered that there's more in the world of music than most people have ever heard of. I dabbled in different genres of music and found new artists to listen to. I discovered that I liked many genres of music, but my all time favorite is Lana Del Rey's slow, mesmerizing, movie-like, Hollywood sadcore music.

My belief is important to me because I think that listening to Lana Del Rey has made me a happier person. Sure, I can relate to other artists music, but I think Lana's is the best. I can relate to all of her songs. Every piece of music she writes is wonderful. In an interview, Lana once said, "I am a writer first, and a singer second." Lana Del Rey has showed me that you can turn your struggles into something beautiful: music.

I believe in Lana Del Rey. I believe in Lana Del Rey's music. I believe that Lana Del Rey's music will be important to me for a long time. If you're ever feeling blue, take a deep breath, grab your headphones and a laptop, go on YouTube and search Lana Del Rey. You'll like her vintage, Hollywood sadcore sound. I promise you will not regret it. It might even change you, like it changed me.

And did I mention that you should listen to her music?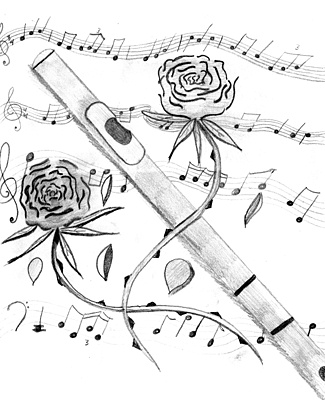 © Whitney S., Philadelphia, MA