Piracy
November 4, 2012
I remember the old days when it cost money to listen to music. I actually had to go onto iTunes and pay 99 cents in order to hear my favorite songs. In the age that we live in, all we have to do to get music is go onto one of the many file sharing websites and download a simple mp3 file. What does this say about us? We love music but we are unwilling to support the artists who create it? If we're unwilling to pay for music, why are we willing to pay outrageous amounts for shoes or the new iPhone?

I definitely understand why people might not want to pay for music. It gets a little outrageous when someone wants to buy ten or twenty songs, especially when it is so easy and accessible to download illegally. I'm ashamed to say that even I download music. Usually I listen to rap music by artists such as Kanye West or Jay-Z. These rappers are always singing about all of the money they are making or they are swimming in money in their music videos. Why would I want to give my money to someone who is just going to throw it around? I figured that those artists don't need any more of my money. However, a new group of artists, Macklemore and Ryan Lewis, has emerged. The messages in their songs are deep and deal with issues such as gay marriage and drug abuse. They took the country by storm gaining the respect of almost everyone who listens. Yesterday they released their album "The Heist" which became the number one album on iTunes within a day. People, including myself, felt it was disrespectful and were ashamed to download it illegally. All over twitter I was seeing people say things such as "Too much respect for @Macklemore and @RyanLewis to download #TheHeist illegally" I'm more than willing to shell out the eight or nine dollars that it costs to buy this album.

The question then becomes why we should pay for some artists but not others. As much as I don't want to pay the filthy rich, disrespectful rappers to listen to their music, I do believe that it is the right thing to do. Let's say I was to open up a lemonade stand. Down the street, my neighbor also sets up a lemonade stand. We both make lemonade that tastes great, its cold, everything is the same except I use more expensive ingredients in mine. Everyone sees this and skips my stand going straight for my neighbor's because they think that I have enough money and don't need theirs. Not only do they not buy my lemonade, but they come over and steal it right from under me because they think I don't need their money. Rappers are the same way. They put hard work into creating their music, they deserve to be paid for it.

The consumer market is lopsided these days. The population is willing to wait in line for hours to pay $150 for a pair of shoes. We look forward to the newest update of the iPhone featuring, wait for it, a bigger screen! So much money is wasted on products like this yet we are still unwilling to shell out a dollar to our favorite artists so that we can listen to one of their songs. People are looking for more and more ways to save money but is this really the best place to start? It's unacceptable for someone to say they didn't pay for their music because they want to save money, especially when they are probably wearing a pair of extremely expensive shoes. Pay for music; you would want to be paid for your lemonade right?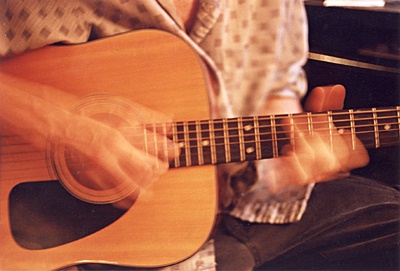 © James S., Philadelphia, PA