Tinkerbell, the Pirates and Neverland: They Don't Belong to Disney
November 12, 2012
There's an excuse why Maurice Sendak said no to every opportunity and contract Disney plots out like a candy shop window to him - the 'Disney ways'. As most, the writers still pumping flesh and blood to linger upon the candy shop offerings couldn't refuse; for Sendak he smashed that window and all that was left was an except to show 3D in the mid 70's or so.

Sendak had a right to turn them down because he was still alive and trustworthy within himself, Disney could be no nos to your very own words, so how did J.M Barrie defend himself?

He couldn't! Barrie dies shy of 20 years before Disney's Peter Pan, an actual beautiful film hits the theaters and provides starry-eyes for youthful little ones all over the world. Some how, I dont know how they did it, Disney just can't get enough of their legal ties and strings to the story and soon, a little thing I like to call candy coated witch craft -or- the 'Disney way' appears.

Obviously Disney did have the rights to it, after all I've been told a certain amount of time a stray puppy of work waltz around the alleyways of works its bound to wind up in somebody else's arms and nobody puts a fuss up about it.

The Disney adaption for Peter Pan convinced whoever gave the rights towards Disney, another classic was gracing the vintage age. Not until the 90's do we see these candy coated spells crumble from their jelly-shoe graveyard and cast further curses on Beauty and the Beast and Arabian Nights. Also making comebacks were particles of characters, then to story lines easing their way back to Disney memorabilia.

Tinkerbell was sought more as bedsheets and covers, dolls and anything in competition with your box full of barbie dolls. She pursued the life into her own being and looking with the right eyes, only they could see Peter, the Darlings and the Lost Boys.

Tinkerbell flutters into this cascade of new Disney, post Suite Life of Zach and Cody nightmare. She's the purpose of another show decaying a once great line up of Out of the Box and Bear in the Big Blue House to its grave. She's along side with more a masculine approach to send these subliminal Neverland messages to little ones.

Jake and the Neverland Pirates consists of here-and-there appearances of Peter, in a whole new self, a soapy bath toy self, one that mocks the real thing. Captain Hook and the Pirates aren't any seem either, they've got lack of character and care within their new structures.

New characters are the cherry on top and how would you feel if your work, your renowned piece, century or so later was dubbed as kitty litter and the cats crawl in? The history behind J.M Barrie's bubbly story is a filling to the heart, he's just another individual who played role as a step in Disney matter.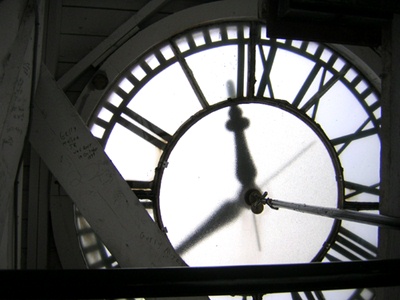 © Tatyana Z., Norwood, MA