Won't Back Down Movie Review
October 10, 2012
Everyone has their own opinion on things, from who's the best NBA team, to something of greater value, your child's education. Is it perfect, is your child learning, is he being treated fairly? Have you ever once stepped back and observed how your child faces school and how he or she takes on assignments and projects they bring home? Do you ever think that the reason your child doesn't excel in school is because of his teacher, that they weren't making up the story about their teacher who gives them work and expects them to know it? Have you ever thought about what it would do to them in their future? Not getting a math problem or being unable to compose a paragraph? Not attending college will be the path they'll choose. I'm not implying that all teachers are like that, but some are, and it only takes one bad apple to spoil the bunch. In this movie, you'll see how one woman was able to lead a fight to change things that need to be changed, In this case, a failing school in desperate need of some straightening up.

Set in the present day, Jamie Fitzpatrick (Maggie Gyllenhaal), a single mother to Malia (Emily Alyn Lind) a child with dyslexia, is beyond disappointed with her child's failing school and decides that it's time to take matters in her own hands. She's joined in her fight by Nona Alberts (Viola Davis), a teacher from Malia's school. Each of them has her own reasons for joining the cause: Jamie wants to save her daughter's future and Nona needs something to restore her love for teaching and to rebuild her own life. Despite their differences, the two women share in their ultimate goal of overruling school administrators and bringing change to a school that desperately needs to rise above its bottom-ranked position. But their fight won't be easy. Together they will put everything on the line to take on a school board that's stuck in inefficient, traditional means of thinking, not to mention the teachers' union who isn't above using questionable methods to stop them.

The single and outspoken mother, Jamie Fitzpatrick, is played by Maggie Gyllenhaal. Her display of what a single parent goes through is very effective. The child going through great struggles in school, Malia Fitzpatrick, is played by Emily Alyn Lind. Her display of emotions was a fairly decent job for a child actress. Nona Alberts, the once passionate and energetic teacher, searching for herself is played by Viola Davis. Just like in The Help, her portrayal was very inspiring. Voting for the right thing was mostly a challenge for Mr. King played by Franklin Ojeda Smith. And the speech given by Principal Thompson, played by Ving Rhames, was both moving and inspiring.

Maggie Gyllenhaal and Viola Davis's characters were strong, and developed throughout the duration of the movie. Viola Davis did a great job of portraying her character; she didn't hesitate in bringing the character to life and wasn't shy about pulling in the audience throughout the movie. Their fight for the better was very inspiring and motivating. I was in complete awe throughout the whole movie. One thing I didn't like was the cinematography wasn't that well, throughout the whole movie the scene cuts were very noticeable and weren't flowing which was a little disappointing. Nonetheless I was completely captured by the whole moral of the story.

The moral of the story is very clear, not backing down in the things you believe. Jamie Fitzpatrick stood up for daughter Malia's failing school, and fought for changing it to be better by overruling the school administration. It gives you a better understanding of why people fight or protest over things they believe and don't believe in. It shows you the battles of what a single parent goes through, and the challenges a child goes through in the school setting.

This movie is PG, a rating which might suggest that this movie is childish, but it's truly a movie for everyone. This film shows how our generation is completely opposite from what it was ten years ago, but it gives the message of not backing down. This movie rises above any of of the lame productions geared to entertain the younger audience. For the parents, this is a must watch with the kids. You won't regret it.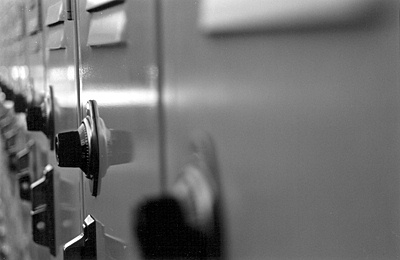 © Cassandra Z., Sunnyvale, CA