The Thoughts of Rap Music
June 6, 2012
I was about five or six when I started to listen to it with my older cousins who I constantly hung out with. I feel like when that was that age rap music became a big thing to listen to, I would hum along with the words... "In the hotel or in the back of the rental on the beach or in the park, it's whatever you into Got the magic stick, I'm the love doctor" and talk about certain rappers with my friends in elementary school; It was the thing to do. 103.7 would come on and play pop and rap songs which I always loved listening to along with the Now CD's that came out every few months of new popular music. There was one song that really gets me now that I'm older. It's by a rapper named 50 Cent and is called "Candy Shop". As a child listening to it, I thought it was about a guy taking a girl to a candy shop where he would buy her things like chocolate bars or gummy bears. In the music video I never really understood why women were only wearing chocolate all over their bodies and nothing else. The suggestive sexual content never crossed my mind. There were lyrics in it such as "I'll lick you like a Lollipop" which kids from ages five and up were singing.

As I watch my eleven year old brother grow up I see that he's getting into this type of music, dressing and acting different, along with all his other friends. He wears baggy shorts, way too big t-shirts and flat brim hats. He never used to be like this until rap music officially entered his life. I have to constantly say "Thomas turn that music down. I'm trying to sleep", as he tries to rap like Lil Wayne and Drake in his mirror. I would walk into his room occasionally to tell him dinner is ready or just to see what he was doing and he would have one of my hair brushes in his hands walking back and forth as if he was on stage performing the opening act for Rick Ross. He would always yell something back like "I aint doin' nuthin' wrong Chelsea", as I looked at him with a blank confused face. Each time he tried to talk to me like that it really made me wonder if the types of music people listen to shapes who they are as a person. I watch music videos, and occasionally listen to rap songs as I'm driving in my car and mainly the lyrics that play are sexually based and get into details of what the guy in the song is doing to the girl, which makes me repulsed as I'm listening to it. As I hear more songs and watch more videos I've noticed a pattern with most all of them. They each will talk about drugs, violence, sex, money, cars and girls; it has become "typical guy stuff" to sing about. Has the culture of rap music influenced our society? The more I look around the halls of my high school, and look at how rap music is so degrading towards women, I feel that this type of music has had an impact on what the younger generation has turned out to be like.
When rap music came into my life and everyone around me, I noticed that my cousin Justin who's older than me, has also changed since he started listening to this type of music. He will talk about how he wants to be in the "ghetto" and bump around in his car acting as if he's this tough guy who has lived in difficult life situations where he needs to go rap about it. My grandparents never really understand what made Justin act like this and they absolutely can't stand the way he will talk to him and walk around with his pants on the ground. Rap music has played a huge part in the media and how people are expected to look and act like if they listen to rap music, along with other types of music. When it comes to country music fans people are supposed to dress and act like a country boy or girl by wearing boots, plaid, cow girl hats to be able to listen to it or they're considered an outcast. As time goes on I wonder if things like this will occur, when famous people start the culture around them to act and look a same way or if this stuff will change and people won't worry about this at all.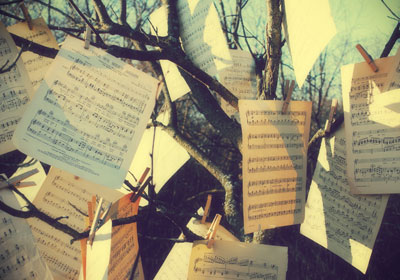 © Olivia E., Alto, MI