Music Speaks.
June 2, 2012
Music. Lyrics. History. Love. These all fit into writing. Music can fill you with sorrow and inspiration along with emotions beyond content. Music sways through us and inspires teens to write what they are going through. With me, I reach hungrily for my pen and notebook in times of complete and utter chaos. Teens' music can speak to them and help them survive reality. Different types of music can relate to different types of teens. For example, with me, when I listen to any type of deep music, I immediately write out as ideas form and pop. Music is my obsession-I write, sing, and listen. Each of these are my go-to things in life to escape our catastrophic world. Sometimes, I can find certain songs that describe my life completely.

If you look inside any song-writer's notebook, almost every song is about love. Love controls us, love breaks us, burns us, and livens our souls. Love lifts us up to where we belong..? Yes, all of this is in all of that.

Now, I know i've said this but, music speaks to me and it affects our personality through and through. The feeling of writing a song and testing it out, then finding that it works and it can relate to other people.

Sparks and emotions, butterflies and inspiration. Love and harmony. Music and lyrics. History and legends. Music speaks to us all. Some, different than others.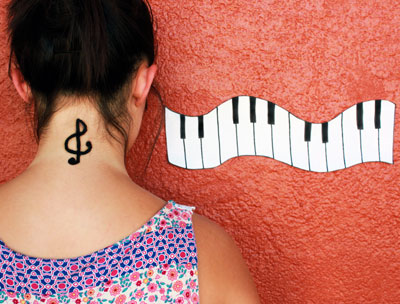 © Lauren N., Denton, TX