music
May 21, 2012
Music is more than just music; it holds meaning, emotion, and the past. The rappers or singers that make music make songs that have either happened to them or something that want to happen. Even if you can't understand what they are saying they are saying something that has meaning to them and the people around them, most of the time. If there isn't meaning in the song then it is suppose to make you laugh.

Music holds deep meaning inside the lyrics. They sing or rap things that hold meaning to them and the people close to them. To hear the meaning in the song you have listen past the rhymes and the beats and listen to the whole song. The song, it tells a story from their point of view. The song might tell a story that happened over a day, a week, a year, or a lifetime.

The songs emotion can be deep. You can tell by the way they sing or rap what is in their head. When the song means a lot to them they show it in how they say it. They talk about what is deep down hidden inside. Music is a way for them to release what has been hidden inside for so long.

The artists like to talk what has happened to them in the past. Usually the past has meaning and emotion tied into it. They talk about the bad things in their past like stuff in their family or at school. Then some talk about the good things like a good night at the club or with a special girl they met.

As you can see music is more than music to a lot of people, mostly the artist. They talk about emotion, meaning, and the past. If an artist isn't talking about that they are trying to make you laugh with funny rhyme scheme. They also talk bad about other people by making fun of their girls or how they dress and even by the car they drive. Music is more than just music.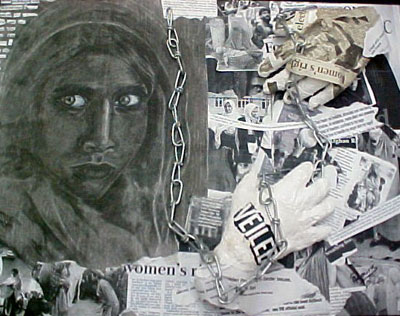 © Poornima P., Cutchogue, NY