Music, Influential or Not?
April 12, 2012
Does the music our generation of teenagers listen to influence how they perform? They know how music artists can be "heart throbs," "fresh," "gangster," and many more slang terms young adulthood uses nowadays. Yes, I am a fifteen year old sophomore and I believe the music we are associating ourselves with is provocative and frankly disturbing. Artists such as Eminem, rap about hitting a woman; Wiz Kalifia featuring Snoop Dog sing about smoking and getting drunk; Chris Brown smoothly sings about a girl stripping. This may manipulate us to want to engage in spouse abuse because "hey, Eminem did it why can't I?" Wiz and Snoop get high and drink it sounds cool so I think I'll try. Chris Brown can get a girl to strip so he can have sex with her, I can be a "player" too. These are our role models, but take the time to grasp what harm they are causing.

Initially, younger girl adolescents are more interested in Justin Bieber, Cody Simpson, and Selena Gomez. These are the singers who are influential in an optimistic approach. They sing about finding love, keeping it, and never letting go. Depending on the way you view their music all this talk about love can be a good thing or bad. This can either give hope to the girls who want to meet that perfect somebody one day or on the other hand it can make these ladies gloomy because they can't be someone's "one less lonely girl" as said in the hit single sung by JB. All the girls are fond over the appearance of these heart throb boys, and want to be like these successful female artists but many youngsters out there want the same dream. While the young ladies drool over the Disney channel pop sensations, older teenagers are more likely to be fascinated with Drake, Nicki Minaj, Bruno Mars, and Rhianna which have a more destructive outlook on music. Drake is a rapper along with Nicki. Bruno and Rhianna are more upbeat with the dash of heart warming connection. Girls tend to choose a softer music than boys.

Male younglings are not typically concerned with music which is bazaar. They rather stick to gaming or action figures. While the "matured" gentleman teenagers are more often than not listening to hard rap, don't care, big bang, music. What I've in recent times come upon is men my age up until eighteen years old are drawn in with having possession of their own creativity in making music, which means they rely on their role models for inspiration who are creating a bad environment in the music industry for teens who want that special talent to construct tunes. These teens will be the next age bracket of fulfilling the responsibility by influencing the young ones that music shouldn't be provoking and all people can enjoy it without having to adjust the radio station every time a foul song comes on the air.

The job celebrities have applied to their daily schedules is enormous. Do you think they become conscious on the liability they consume within their career? No for the reason that being if they did take the time out of their "fairy tale" life they would not have created this hole they might not be able to dig themselves out of. Then again does our society pay attention to the lyrics written in the songs their seven year child is singing? Not likely. The new popular vocalist, seven year old Sophia Grace is able to sing Nicki Minaj on the Ellen DeGeneres show live witch contains "he cold, he dope, he might sell coke," "he a motherf***in trip trip," "and yes you'll get slapped if you lookin' hoe," call me old fashion but my seven year old daughter will never be able to speak like this even if it is a song. Yet this mother is enthusiastic about her little girl performing it in front of thousands of people.

The responsibility our celebrities carry is phenomenal, but it all seems like a competition on which artist can have the coolest music. Well in my opinion its not "cool" to have troubling vocabulary with their compositions. From girls to boys to youngsters we all as a whole are involved with our civilization being controlled by brutal terminology. We may not accept as true the generation of teenagers may become at risk due to the following inconvenience of provocative language used inside the music we take pleasure in. So does the music our generation of teenagers listen to influence how they perform? I would say YES it most definitely does. People worldwide are engaging in the equivalent types of music, it's our decision not to take it into consideration and think it's absolutely reasonable to do the same mistakes as the singers.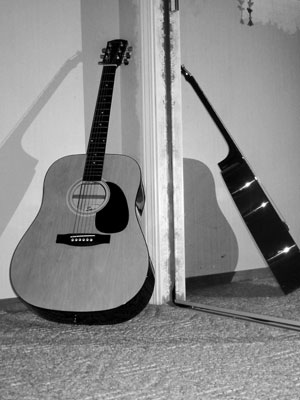 © Dylan F., Belleville, MI