Bieber Fever: Symptoms may include headaches, nausea, and loss of hearing
October 28, 2011
Do you have Bieber Fever? Let's see, would you push through thousands of ten year old girls to get a closer look at the teenage pop star? Do you find yourself stalking his Twitter, Facebook, and fan pages daily? Have you spent actual money to hear Justin Bieber sing…? LIVE? Did you take time to memorize Ludacris's piece in JB's hit single "Baby"? If you are a carrier of these symptoms the odds are you have the sickness.

So what's up? This article may raise a mob of angry tweens coming to Justin Bieber's defense. The real question, however, is why do we waste our time on Justin Beiber? History repeats itself, and let's face it: we've seen this before with other child wannabe pop stars. Sure, some will make it big, but let's not kid ourselves, Justin Bieber is no Michael Jackson.
Okay groupies. Let's cut to it: Justin Bieber's voice is questionable. Questionable—not in the Britney Spears lip syncing way—in the, "Is this a girl or boy singing?" way. It has happened to most of us; suddenly the radio will play a Bieber tune, and you'll think to yourself what a lovely voice this little girl has. It is undeniable that Justin Beiber sings like a girl. Some of us are waiting for his voice to drop, others of us fear it already has.



Alright, so maybe the girl crack was slightly ruthless. The sixteen-year-old teen idol has potential; potential to spare our ears, quit his singing career, and become a model. Yes, Justin Bieber is a pretty boy; however, crushing on him may make you seem more like a pedophile than a love struck teen due to his remarkable resemblance of a five year old.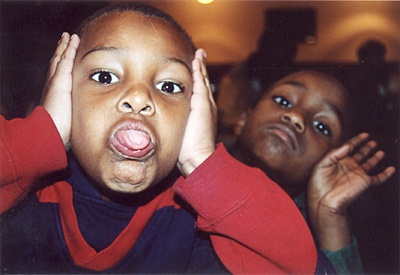 © Amy B.,Alabaster, AL