LOTR Elves: Weak or Faking It?
May 27, 2011
This issue of my views is going to go into a fabulous story. Lord of the Rings. J. R. R. Tolkien made this wonderful story, and I intend to find out the true nature of the elves. We will be searching the elves to see if they are weak or just faking it. That is why in these three paragraphs I will search through the High (Rivendell) Elves, the Lothlorien Elves and the Mirkwood Elves.

Firstly, we will look through the Rivendell Elves. They say they cannot defend against the swarm from Mordor and Isenguard, but could they before? In the past the High Elves fought against the Orcs from Mordor on the slopes of Mount Doom. Even though they were with men, they still showed their ferocity in the battle. The High Elves could have stopped the tide from both of the enemies.

Next we will travel deep into the woods of Lothlorein for the study of the warriors of Lord Celeborn and Lady Galadriel. These warriors were shown at the battle of Helms Deep. They showed their skill, but were ripped apart by the Urk-ai easily as if I ripped apart a muffin. There were only a few who survived and even the mighty Haldir was killed, but not to dampen his reputation, but he was killed by the leader of the Urk-ai armies. They are not nor ever will be as powerful as the High Elves.

Lastly, we look at the Elves of Mirkwood under King Thailand's rule. They dislike trespassers and hate the spiders of Mirkwood. They have long fought the Necromancer and his evil undead forces. They finally drove him out of Mirkwood and he turned out to be Sauron. So the Elves of Mirkwood are indeed great enough to take on Sauron and what remained of his power.

This has been a pretty straightforward argument. The High and the Elves of Mirkwood are tied in first place. I can't decide which is better. My favorite is the High Elves, but the Mirkwood Elves are as powerful.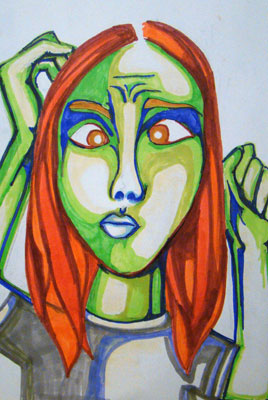 © Michelle L., Syosset, NY