Once Upon a Disney Fairytale
May 17, 2011
"And they lived happily ever after" this typical fairy tale ending is what many children grow up listening to whether it is in movies or storybooks. But how true are these happily ever after's? How do we know that the princess' marriage did not end in divorce like most marriages nowadays? The answer is we do not know. We are left with the implication that the royal couple does in fact live happily ever after. Fairy tales provide an escape for children into a world where dreams come true prolonging their childhood. Children have a natural optimism for life which comes with believing in magic, and that innocence is what helps create memories for life. Recently the Walt Disney Company announced they would no longer be filming princess movies. According to the radio and T.V. department at Southern Illinois University girls are not interested in being princesses anymore. Little girls are giving up wands and tiaras for mirrors and lipstick at an early age. Girls of 5 or 6 years old are focusing more on looking hot and acting cool since it seems that is what society values. I disagree with the Walt Disney Company's decision and I think they should continue filming fairytales in order to teach girls that there is more to life than just having a pretty face such as having morale which the Disney princesses represent.
By hindering the creation of fairy tale movies, the Disney Company is encouraging the neglect for classic morals. Despite the "damsel in distress" scenario which fairy tales tend to depict, the princess's optimism and kindness to those around her help her triumph in the end. The Sleeping Beauty for example could not have thrived in the end if it had not been for the help of three fairies, encouraging the themes of friendship and teamwork. Other fairy tales such as Cinderella, the tale of a young girl who is abused by her stepmother, exposes children to the themes of coping with death and the cruelty of people. The optimism in Cinderella's nature teaches children to never lose hope and that things will eventually get better. Even the recently released Tangled deals with the process of coming of age and identity quest. All of these themes are instilled on children, and they not only form memories from childhood but are also reflected during adolescence and into adulthood.

I personally grew up watching the Disney classical movies and I hold tender memories of playing princess with my cousins. Upon reflection, now I realize that as a child it was nice to believe in happily ever afters. Fairy tales are something children can believe in making them temporarily oblivious to the problems of the world. Even though now I know that dreams do not come true because of magic I do know that it is possible to achieve anything through hard work and determination. I have learned to take the image of a princess and turn into my own quest for individualism. These are the lessons which I hope will be passed down onto future generations of children through fairy tales, such as my little cousins who have recently started to watch the old Disney classics. The media has a big influence over children and if the Disney Company would stop filming fairy tales, the classic morals embedded on these age old tales would not reach children as easily. That is why I believe that the Walt Disney Company should continue filming fairy tale movies. After all who does not need a little bibbidi bobbidi boo in life.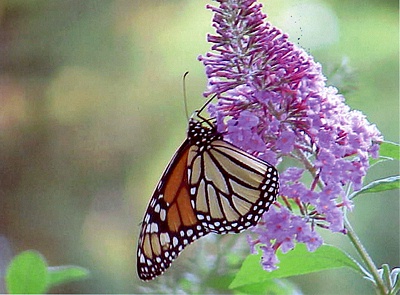 © Nathan P., Scotch Plains, NJ