Harry Potter and the Deathly Hallows: Part One
April 4, 2011
If "Harry Potter" is said in a large group of people, chances are many of them will think that person is a complete nerd and end up never talking to them again. On the other hand, there is the rare occasion when you will meet someone with the same uncontrollable passion that you have for this series. Whether you enjoy the books or the movies more, they are both incredible works of art there is no denying it. Harry Potter and the Deathly Hallows: Part One is one of my favorites in this long chain of movies for many reasons: It is filled to the brim with action and suspense, creates a bond with the characters unlike any of the other films, and beautifully captures the ominous feeling of the upcoming wizard war.



Filling the Harry Potter movies with action and suspense is not a difficult task but capturing the two at precisely the right moment could prove to be disastrous. Setting up for the last installment of these beloved movies is a heavy burden to take into account but it has been achieved perfectly. The movie has numerous, unexpected twists that aid in the overall thrill and magic. For example, as you follow Ron, Harry, and Hermione on their expeditions for the mysterious horcruxes you come across many obstacles; From absurd women turning into deadly snakes to swimming in an icy pond this movie will keep viewers on their toes.


In addition to the heart-racing suspense and action, Harry Potter and the Deathly Hallows: Part One develops a bond with the main characters: Harry Potter, Hermione Granger, and Ronald Weasley. For example, by abandoning the protective shield of their school, Hogwarts, they have become completely isolated with no one but each other and their deadly pursuers. Thus, the characters form a special bond between one another and with the audience as well. They have to rely solely on their talent to guide them through their problems. Also, although times are quickly changing and the dreaded final duel between Harry and Voldemort is approaching, love still hangs in the air. Ron and Hermione deal with both passion and friction between one another as the movie progresses. In addition to these encounters of true feelings, another truth has been surfaced as well: As the three become increasingly pressed on time Ron gets tired of being the not-so-famous "Harry Potter's sidekick". Even though Hermione finds love, she seems more alone than ever in this film as she mourns over stealing her parents' memory of ever having her as their daughter. Furthermore, as it gets harder to escape the evil clutches of their pursuers, it is easier for Harry to accept being singled out for death by Lord Voldemort than it is to accept the willingness of his friends, allies, and protectors to sacrifice their lives for him. Trust, love, and unbreakable bonds are made not only in the movie but also with its viewers.


Furthermore, the first half of the last Harry Potter movie to ever be made is setting up for the bloodshed in the menacing upcoming battle between good and evil. Harry Potter fans around the world have been waiting for this moment for over a decade: the final war to settle it all. No one knows how it is going to happen and the suspense keeps you starving for more. The ending of Harry Potter and the Deathly Hallows: Part One is perfect because it does not give away everything that is bound to happen in the last installment; it gives you just enough information to keep you satisfied until July when the Harry Potter and the Deathly Hallows: Part Two is scheduled to come out in theaters. Struggles involving Ron and Hermione's love only bring each of them closer to one another before everything is about to be put to the test.


All in all, Harry Potter and the Deathly Hallows: Part One is filled with all the necessities to make it an outstanding film. Fans everywhere can agree when it is said that this could be the best Harry Potter yet. We will find out whether it will live on as the best Harry Potter film or if Harry Potter and the Deathly Hallows: Part Two will triumph and take the number one position in July. Until then, fans and Harry Potter followers everywhere will just have to curb their hunger pains by memorizing the other seven movies.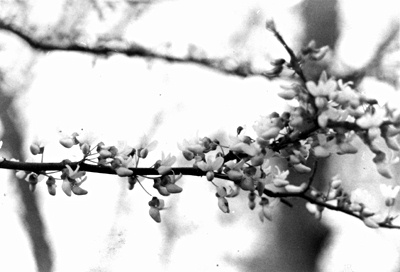 © Josh J., Highland Village, TX