Music: A Brainwaher?
February 4, 2011
When music changes the world changes. But how does this work? Research shows that when something is heard over and over by a youth, it becomes their reality thus seeming right and good by default, but is music causing a negative change in the world as well? Yes, Vulgar and inappropriate music has become the popular music of choice in youths. So when music changes, the world changes.

Back in the pre-1900's, there was classical music, and crime was highly looked down upon. The rate of crimes then compared to now was very low almost miniscule. Also morals were very abundant, which created an overall better overall society where women and children didn't have to worry about rape and abduction every time they left their house. Also the rate of aggravated crimes was extremely low in almost anywhere that a person went.

When the 50's came around, music was about passion and life. It was about love and joy of living. It was almost like walking into a Barney TV show, God bless those children's souls… Yes in the 50's music often was just a fuel for dance and fun. Such as Elvis, the king of rock and roll was one of the biggest names in history to ever write and perform music. However older citizens saw this new dancing and partying as a sin. By today's standards this is no sin it is almost encouraged of people to dance and have a good time like in the 50's.

During the 80's music turned into a more dark passion for some. The creation of heavy metal took music into an age of loud and more vulgar music. When this music first started to appear, again the older people saw this as the devils music with the "Rock Fist" looking as if the devils horn on hands. The 80's was probably my personal favorite type of music and still is my favorite however that climb to today's disgusting and wretched music is evident in the time lapses between generations

Today's music is all about money sex and drugs. There is almost no popular music today without these three topics. So has our moral degeneration reached its pinnacle, or has it only just begun? It's time to really ask ourselves is it really just music, or have the affects plagued our generation so badly that we cannot see the changes taking place. It's time to grow up and ask ourselves "would I honestly let my future children and leaders of our world listen to this garbage that we call music?" Its time, to change music for the better.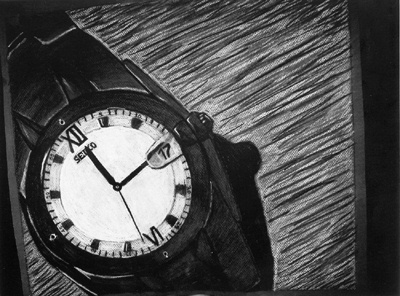 © Rachel U., Danbury, CT