How to Speak Music
January 17, 2011
Musicians of all ages learn the technicality of music. They are taught to practice the notes, rhythms, and dynamics to produce a quality performance. Don't miss that staccato, watch out for that C#, here comes the diminuendo! They feel accomplished when they interpret the music on the page perfectly. However, Eric Liu––author of the article, "How to Speak Music"––says that the music on the page is merely a gateway. To truly interpret a piece of music, you need to color it with your own personality. In other words, a moving performance involves much more.

In the article, Liu outlines his experience with Robert Abramson, the Professor of Eurhythmics and Improvisation at the Juilliard School of Music in New York. Eurhythmics––often referred to as Dalcroze Eurhythmics––is a musical education method that teaches a musician the importance of feeling and expression through physical movement, games, and psychological mind games. It was developed in the early twentieth century by Émile Jacques-Dalcroze, a composer, and Édouard Claparède, a famous psychologist (Caldwell, n.d.). Abramson teaches, through eurhythmics, that music is not entirely mechanical. "Students have been taught what matters musically––not experimentation, but repetition; not invention, but perfection. We teach reading without literacy," he says. (Liu, 2005)

Musicianship is a very delicate art. The different genres of music all have specific rules: classical music is a direct translation from page to musical sound, and jazz involves playing a strong deviation from the page, for instance. Abramson is teaching musicians to notice these rules, but to not let them consume the music.

Eurhythmics is a method taught at all age levels, yet very sparsely. Music educators, especially at conservatories and upper-level ensembles, should be required to have a background in eurhythmics. Music performance majors will have musical and mental benefits with eurhythmics changing the way they think. "He gives us a child's ear, a child's mind," Liu said, referring to Abramson. "And he helps us make sense again of our senses. From there, it's up to us to feel our way forward." (Liu, 2005)

Conclusively, eurhythmics should become a normal part of music curricula. It is so important that musicians sense and feel the music they play. Musicians, according to Abramson, are forgetting how to hear. "The disease of dead ears and dull senses is not simply a musical malady. Young people well outside of Juilliard deliberately adopt a flattened affect in speech and sensibility—yeah cool whatever—and disregard the natural ups and downs of intonation in everyday life." (Liu, 2005) Because one must have special certification to teach this unique skill, not many music professors teach it. If more musicians were eurhythmically equipped, they would have a better sense of improvisation, ear-training, and even a better sense of themselves.


Interested? Read more at http://www.slate.com/id/2112794/.

Works Cited
Caldwell, J. T. (n.d.). Dalcroze Eurhythmics. In Eurhythmics: A Brief Introduction.
Liu, E. (2005, January 28). How to Speak Music. Slate, 1-4.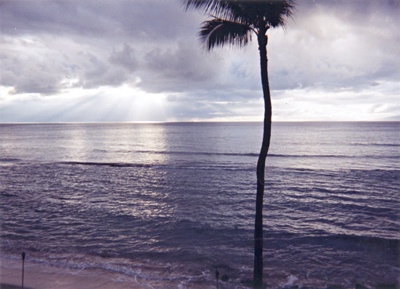 © Grayson H., Highland Village, TX