Music is For All
September 19, 2010
Music is for everyone and it is widely embraced, valued and appreciated all around the world, in all cultures music is used in many forms, mostly common in celebration, where everyone can rejoice together, music can also be used as a emotional outlet for some, to express emotions, feelings either for themselves or for someone they love, for others playing an instrument is a means to escape reality, in other words create freedom and piece within themselves and even find their individuality through creative melodies, tunes and songs.
Music is like a story it has a beginning, middle and end whether you are singing or playing an instrument, or even listening to music, it creates moods in people, music connects people in strengthening bonds and relationships within the community and is a means of social interaction.
Inspiration strikes with music allowing everyone from amateurs to professionals to lead on a new passion, it takes people on a journey and reaches out to people in different stages of life.
Overall music is a powerful eternal force that sparks up an interest whether big or small in everyone at any age and will remain on earth as a work of art, which touches the hearts of mankind through the ages.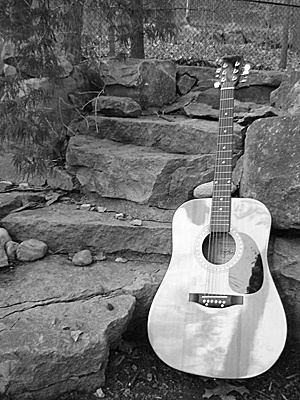 © Chelsea B., Troy, MI