Today's Music is Ruining Society
July 7, 2010
I have been on iTunes quite a lot lately. And I have noticed some things. Most songs nowadays are about sex, drugs, and drinking. There are hardly any true, passionate songs anymore. Music was created for people to express themselves through song. Not to encourage sexual activity, drugs, and alcohol.

I also noticed that all the songs that describe these bad things are making it to the top of the Top 100. The very few compassionate and true songs are getting less and less popular.

There is one more big issue concerning music these days. Many young teens and tweens are listening to the sexual, drug-and-alcohol related music. Yes, it's true that the song might have a good beat, and you like the singer. But the young kids are listening to the lyrics, and they hear the cussing and bad language and think that it is okay for them to say and do that stuff too. This year I have heard more kids cuss that I ever have. And most of them are not even in the double digits yet.

In conclusion, I think that more passionate and self-expressed songs should be acknowledged. As I said before, music was made to express feelings and describe how they really feel, not to encourage bad behavior. Don't take this the wrong way, I think it is okay for people to listen to this music when they are over 18, but I feel that it is wrong for young teens and children to be listening to this kind of music.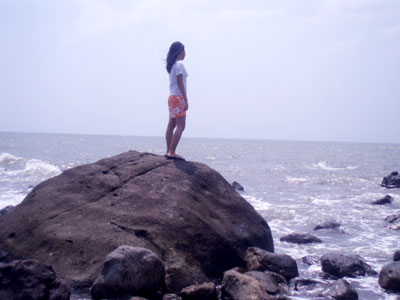 © Grace L., Bacolod City, Philippines