Not Getting Rid Of all Televisions
January 29, 2010
Life would change for the worst if we got rid of all televisions. There are so many wonderful uses we get out of them. It can teach children, it can be an education tool, and TVs can also keep us informed.

First of all, it can teach children valuable social skills. For example, it can teach kids about manners. For example, manners like "please" and "thank you" and "your welcome". It can also teach kids about math. Like easy adding and subtracting. Kids can even learn about music from TVs. They can learn about a lot of instruments, singing, and even dancing. These teachings could come in handy very much, later on in these children's lives.
Second, televisions can be an educational tool. There are channels that are all about science, which can teach you. These channels talk about everything science. There are also shows that educate you about other parts of the world. There are even channels that teach you about animals. They can talk about where they live, what they eat, how they live, and even how they interact with things. A television can be as educational as a school!

Third, televisions keep you informed. Updated. It can inform you about our latest health news. Like if we find cures, or tell us about new diseases. It can also keep up updated on the latest celebrity gossip. It can tell us who they're dating, they can
even tell us about their latest scandals. Televisions can even inform us on our local weather. And if it snows really hard, the TVs will tell us if we have a delay, or if we even have school or not.

Finally, I feel that televisions are very important. Many may argue, some people may say that televisions ruin the minds of young children. The solution to this problem, is just be careful what your child is watching. Other things that opponents might say is people watch to much TV. The solution to that is just make a limit on how much TV you should watch. Television, like most things, can be good or bad. But televisions have too many good uses to be taken away.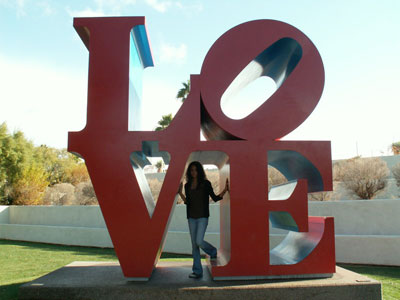 © Shannon E., Glendale, AZ