Misleading Movies: The Romantic Comedy
January 27, 2010
The romantic comedy is the movie genre of happy endings. Two people meet unexpectedly, fall in love, run into a problem, and then everything miraculously works out in the end. It is a formula, a recipe that never gets old. The story of love captures girls and women from around the world, but these picture perfect romance films may be doing more harm than good.

Females flock to these movies and emerge from them with new hope that they will soon find their prince charming. They uplift any doubts you had and your belief that your perfect guy will soon come knocking is restored. The problem with romantic comedies is that they are unrealistic. No real life love is that wonderful. It's not guaranteed that you will bump into a handsome, smart, funny and sensitive man on the street and instantly fall for him. Relationships take work.

I'm not saying I have never been swept up by one of these feel good movies; There are plenty of occasions where I have dreamt about my life to come, but I've started to wonder that maybe my extremely high expectations derived from the idealistic pictures these fairy tale films paint. The standards these fictional Hollywood characters are creating for the real men are incredibly steep. Even the stars and celebrities that play these men are not perfect, so why do we all expect them to exist? As cheesy as it may sound, no one is perfect.

Sleepless in Seattle, Love Actually, 13 going on 30, or even the hugely successful Twilight are all great examples of the unrealistic romances the world of film has created. Edward Cullen, the smoldering, mysterious, protective and romantic vampire does not actually exist, and us girls are being a little stubborn if we turn our noses up to any guy that can't compare.

I think it's important not to settle or compromise but maybe it's time we gave up the fairy tale and opened our doors to all the real life, normal guys out there. Next time you step out of the theatre after some, and they lived happily ever after movie, teary eyed and loves struck try to remember the real world and all the great unknown possibilities it holds.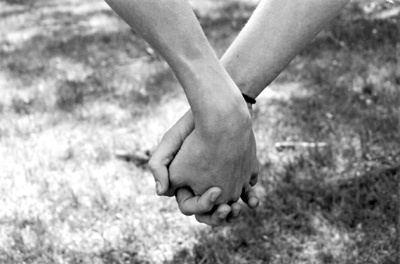 © Alexa T., Pompton Plains, NJ