The Place I Feel Most Comfortable
January 24, 2010
Concerts

The beat going through my body, screams ringing in my ears-including mine, one of the bands I love on the stage…this is definitely my "happy place". There's nothing like the feeling of being in a room full of people who aren't judging me, I am just another person in the crowd supporting the music I love. In fact it gives me something in common with everyone around me, unlike school or anywhere else where not everyone likes the music I like.

There is something about the rush of being in the audience admiring a band I love on stage. The exhilaration of singing along with them, and knowing every single word to all of their songs is insane! If I am lucky I make eye contact with a member of the band, and we exchange a smile or a wave. It puts me on a high for days after. It may not sound like much, but when you are an avid fan, that smile or wave is like seeing a friend you've known since you were born. It feels like you have connected with them in some way that even if they don't remember, you always will. I can honestly say I have done that at most if not every concert I've been to, and I do remember each of those moments entirely.

One might say that being in a room full of strangers aside from the people you went with is awkward and weird. The thing is when I'm at a concert, I feel like family to the people around me. We watch out for each other and have fun together. I connect with them because I'm there for the same reason they are, to witness the epic events about to take place on the very stage in front of us. Most of all, it is nice knowing they won't judge you for dancing crazily or singing loudly, because they are doing the same exact thing.

When the band hits the stage and the music starts playing, the feelings I get are indescribable. It's like an emotional roller coaster, but in a good way. There is never one feeling taking place in me because the lyrics change as do the moods that go with them. I get butterflies before they come on and tears when they must leave, but I never feel uncomfortable after a concert. I feel like I could be on stage with them or even on my own up there one day. It gives me proof that my dream is livable, because they live it everyday. Concerts make me confident one day I will be living the dream. It's a dream of knowing that my music and lyrics inspire people, and help them get through something, just like other band's music did the same for me.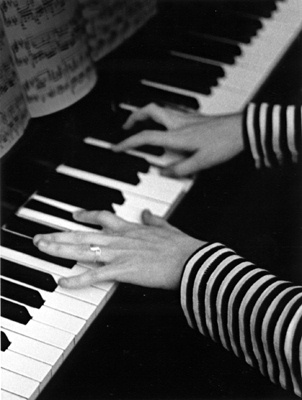 © Paulina A., Marblehead, MA