Why Bohemian Rhapsody Is The Best Song Ever
April 24, 2019

Queen. Arguably the greatest band ever. Many of the best songs ever, and many of my favorites, have been written by the band. A song library including We Will Rock You, We Are The Champions, Radio Ga Ga, Don't Stop Me Now, and more. But one song of theirs stands out. That song is Bohemian Rhapsody. With a runtime of six minutes, it was kind of long for that time, 1975. But still, it captivated audiences with a song only Queen could do. It mixes multiple genres in one song, categorized often as: a ballad segment, an operatic passage, a hard rock part, and a reflective coda. It even inspired a movie title, the biopic about lead sing Freddie Mercury. Freddie mixed so many different styles and they flow together perfectly. Bohemian Rhapsody brought together so many people, and I think to many people have not heard it. Queen has made many great songs, but one of the first always brought up in conversation is Bohemian Rhapsody.

Freddie is an amazing vocalist, and his vocal range is amazing, he can sing low or high, as seen in many songs. It's this factor, along with the amazing music, that makes Bohemian Rhapsody make me want more. Freddie works so well on any song, and the men on instruments create so many memorable riffs, and all around unforgettable songs. All of these factors and many more came together to make a masterpiece.

And that is why, in my opinion, Bohemian Rhapsody is the best song ever.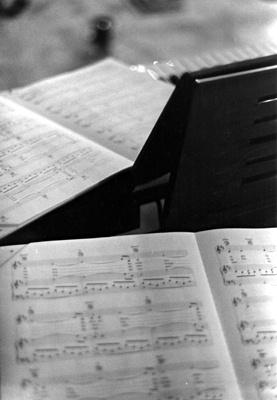 © Jessica M., Lansdale, PA