The Time of Music
April 19, 2019
Since the advent of the Internet, online music communities have seen incredible growth. From Musescore to Facebook groups to the YouTube comment section on the music video for "22" by Taylor swift, these communities bring together people from around the world to share their love of melodies and rhythms. Regardless of their size, music communities have offered an avenue for critiquing, analyzing, and debating music from diverse perspectives.
Yet, in one respect, existing online music communities are incredibly limiting: they confine their users' interests to a few genres. On YouTube, if you click on the lyric video for Katy Perry's "Birthday", a slew of other Katy Perry songs such as "Roar" and "Fireworks" will show up in your recommendation bar. Occasionally, you may also get a couple of other similar pop singers such as Ariana Grande and Selena Gomez. Musescore's recommendations consist almost entirely of pieces that are very similar to one that the user is currently viewing. Facebook, Piano Street, Reddit, and all other common platforms for music enthusiasts do essentially the same thing. They make it difficult for their users to branch into other genres and other time periods of music, putting them on an endless loop of repetitive content.
This is a shame since according to an article by BBC Music titled "Has Pop Music Lost its Fun?", among the most cited reasons for disliking modern pop music are "repetitiveness", "not creative enough", and "too simple". What is especially alarming is that pop music is actually an incredibly diverse genre; it ranges from popular piano songs such as "Primavera" by Ludovico Einaudi to the iconic "Baby" by Justin Bieber. Our online platforms are confining us to the same material over and over again, giving the illusion that the music we have is unoriginal, artistically unrefined, and disappointing overall.
To address this gap, I would like to challenge all those online music platforms by creating "Music Across Time" (abbreviated as MAT), a website designed to gradually introduce its users to new genres. In MAT, users can create forums on a music topic of their choice. These can include everything from musicians uploading performance videos for public feedback to chats that discuss the music theory behind Beethoven's pieces to debates about the history of the Spice Girls. When a forum is created, the creator tags it with a genre such as "baroque" or "country" along with optional, additional tags such as "piano" or "popular singer".
MAT, which will have an already-prepared database on music history, will organize all these forums into a musical timeline and create recommendation bars that promote genre exploration. In the recommendation listings, the item in the middle will be the most related to the forum that the user is currently viewing, and the ones on the top and bottom will be the farthest out on the timeline. For example, if someone is viewing a forum on Mozart's The Magic Flute (Classical, 1791), the listings may contain, in order: Debussy's "Clair de Lune" (Impressionism, 1905), Chopin's "Ballade No. 4" (Romantic, 1842), Beethoven's "Ode to Joy" (Classical, 1824), Mozart's "The Little Night" (Classical, 1787), Schubert's Fiebras (Classical, 1822), Bach's "Badinerie" (Baroque, 1739), and Monteverdi's Vespers (Renaissance, 1620).
Of course, since music is always changing, users can freely add their own genres to the MAT database. In addition, MAT's homepage will feature a string of popular forums that are ordered according to their time period. This is perhaps the website's greatest strength: a spirit of adventure, wandering through the rich land of music. It aims to provide a much more diverse experience than what current musical platforms offer while still giving users the choice to decide how quickly they want to venture out into new genres.
What MAT aims to capture is the childhood-like sense of wonderment: a feeling of exploration, infinite possibility, and brightness. It promotes understanding between genres and greater discourse in the music community. This, above all, is why I would like to bring MAT to the market. I want bring light-hearted joy and connectivity into this increasingly fast-paced world, and I think that this website could help do that, however small.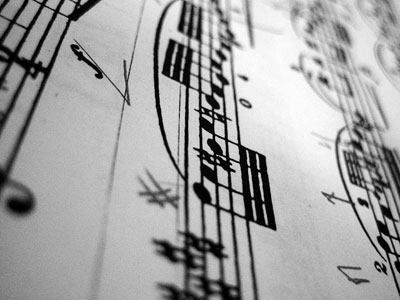 © Kimberly C., Houston, TX