The Mule
January 22, 2019
Review Essay

"SPOILER ALERT" Earl's ex-wife is dying. She asks him where he gets all of his money. When to her Earl has no job. Earl replies "I have three hundred and five kilograms of cocaine in the back of my truck, I am a mule for the drug cartels." she responds "oh your never going to tell me". This is a review of the Clint Eastwood film the mule where there is a drug mule, drug cartels, and cops.
Unwanted by his family, broke, old, and dying. This is Earl Stone, who received an offer that he couldn't refuse. After being asked to leave his granddaughter's wedding, he was approached by a man. The man he was approached by had a friend looking for help. He was told that he would just bring packages from one town to another. He was given a number to call and so with no money, a clean driving record, and an old white male appearance. Earl was perfect for the job. Earl was a Korean war vet who used to own a business as a horticulturist that he was forced to close down.
Form word on the streets, to the meet and greet. Earl calls the number. He gets an address to a shop in El Paso. He pulls up to the door and gets let into a garage. Earl is given a phone and a package thrown in the back. The cartel workers were nice. Earl was surrounded by guys with guns. The cartel tells Earl "you answer the phone day and night, and you don't stop for anyone or anything". At this point, he still thinks that he is just driving for money. But he didn't know that he was driving with drugs in the back.
A twenty-three hour, one thousand five hundred and thirteen-mile drive with no stops. Earl is headed to Chicago;When he gets there he doses as instructed. Earl leaves his keys in his glove compartment and leaves for an hour. While Earl is gone the person picking up the package comes. They take the package and leave money in the glove compartment. Earl comes back, Gets his money, And drives home.
With all of this contraband, the red white and blue are after you. Colin Bates, who works for the D.E.A, is brought in from New York. He is trying to stop the drug cartels in Chicago. Colin and his partner Trevino are both working to stop the drug flow. The two of them think that it will be easier to find out where the drugs are coming from if they had "eyes on the inside". They find a person in one of the gangs and has a warrant. They quickly confront him and give him an offer. This offer is that if he helps them that he will get his name cleared. The gang member takes the offer.
This movie is a very action filled movie. With a lot of "Piece the clues together"parts. At one point in the movie, the D.E.A. agent Colin Bates has a conversation with Earl. When they talked he had 305 lbs of cocaine in his truck. So from the mule to the cartels to the cops. This movie is all over the place. If your family disowned you,would you be a mule also?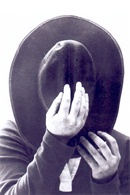 © Christine W., Waynesville, OH