Possible Oscar Winners for 91st Academy Awards
January 21, 2019
With the season of entertainment acknowledgment already present and the Golden Globe winners announced, the Oscars are no doubt not far behind. With a handful of notable movies having been released, this year's nominations are sure to be a rich variety of films. The Oscars 2019 are to be held in the Dolby Theater of Los Angeles, California. Here are some of the predicted winners for this year's 91st Academy Awards.

Best Picture- A Star is Born
A Star is Born was an instant hit in theaters knocking its competitors out of the ballpark opening weekend. With possessing two huge stars, Lady Gaga and Bradley Cooper, and having received a 90% by Rotten Tomatoes, the movie spawned a lot of attention and grossed $42 million its opening weekend and $202 million total. The film is the only movie in the possible nominations race to be nominated by all of the entertainment industry groups and guilds (ASC, ADG, DGA, etc.). The movie's story is of a musician, Jackson Maine, who finds and falls in love with a young singer, Ally, with the potential for greatness but the loss for motivation to pursue her dreams. After putting her in the spotlight and kicking off her career, though, Jackson's inner battle and Ally's skyrocket to fame begins to rip apart their relationship. The film was nominated for the Golden Golbes of Best Picture Drama, Best Actress, Best Actor, Best Director, and Best Song, but only won Best Song for its popular original tune, "Shallows", by Gaga and Cooper. The only doubts for the film losing the Oscar is its lack of diversity and near evenly challenged Netflix Original, Roma.

Best Writing (Adapted Screenplay)- If Beale Street Could Talk
While this movie did release relatively recently, it has been raved by critics for its emotional and compelling story similar to its director's previous Best Picture Oscar winner, Moonlight. The film is from James Baldwin's novel If Beale Street Could Talk, and has been said by critics to be a "poem of film". The story revolves around the difficult hardships a woman, Clementine Rivers, and her boyfriend, Alfonzo Hunt, after he is convicted of a crime he didn't commit, and how their love sustains them through it all. This movie was nominated for Best Picture Drama, Best Screenplay, and Best Supporting Actress, but only won Best Actress in Supporting Role for Regina King's performance as Sharon Rivers.

Best Writing (Original Screenplay)- Roma
Roma, a Netflix Original, came out of nowhere and took audiences by surprise by with its incredible and tear-jerking story. Roma has been claimed to be the best Netflix Original and a true masterpiece by critics. Its portrayal of the Mexican family in the Colonia Roma of Mexico City in the 1970s is sure to strike a cord in the Oscars for its inclusion of diversity and creativity. The movie is also shockingly filmed in black and white and has been seen as a unique creative choice that served the movie well for the story it was trying to convey. It right now has a Tomatometer score of 96% and if nominated, will be the first Netflix Original ever to be nominated for an Oscar. The story is through the eyes of a maid, Cleo, and her job of taking care of a household and the love, happiness, and tragedy she finds throughout her life. The movie already has two Golden Globes under its belt for Best Director, Alfonso Cuarón, and Best Foreign Language Film, and was also nominated for Best Screenplay.

Best Animated Feature- Spider-Man: Into the Spider-Verse
Spider-Man: Into the Spider-Verse was a highly anticipated movie by comic fans and moviegoers and exceeded all expectations. Being the first of its kind, the film based its animation of a comic book with benday dots, thought captions, sound effect bubbles, panels, and each individual frame of animation having its own hand-drawn foundation. The movie was praised by critics for its witty storyline, sensational soundtrack, inclusion of diversity, and of course, breathtaking animation. For a few weeks prior to release and a few days after its release, the movie held a Tomatometer score of 100% but soon after dropped to 97%. The plot of the movie revolves around Miles Morales, a young Brooklyn teenager struggling in his new school, who is bitten by a radioactive spider and finds himself with the powers of Spider-Man. When Spider-Men and Women from around the multiverse somehow end up in his universe, Miles becomes determined to learn from experienced Spider-Man, Parker, and the other Spiders so he can stop the big baddie and bring them back to their universes. The film has already won a Golden Globe for Best Animated Film.

Best Original Score- Nicholas Britell (If Beale Street Could Talk)
In addition to its heart-warming story, If Beale Street Could Talk has also been commended for its beautiful film score composed by Nicholas Britell. The soundtrack which has a total of twenty-three songs is said to emphasize the emotion of love and tragedy in the film flawlessly. This film is closely followed by First Man for the award.

Best Director- Alfonso Cuaron (Roma)
Alfonso Cuarón has been well known to deliver film masterpieces like for nominated film Children of Men and crazy Oscars winner Gravity, and this year has been no exception with his foreign film, Roma. As mentioned, this foreign film has been praised for its fantastic story, but what makes this movie so special to Cuarón is the connection to the film on a personal level. Some have labeled the film an almost semi-autobiography as the movie's story takes heavy influence from his own life. Some of the scenes in the movie are memories of his own just played out by the film's characters. Cuarón already has one Best Director Oscar under his belt and a Golden Globe for directing this awards season. Roma, though it is a foreign movie which is rare to be seen nominated, may very possibly give him his second win as best director and other Oscar categories.

Best Actor in a Leading Role- Christian Bale (Vice)
Christian Bale's transformation into Dick Cheney, CEO of Halliburton Co. and running mate for George W. Bush, can be described as nothing less than extraordinary. Besides Bale's near-identical appearance to Dick Cheney, his portrayal of the man is both spot on and captivating. Bale is well known for getting into character as shown in The Machinist and The Dark Knight. His performances are undoubtedly incredible as he has been nominated before for his film, American Hustle. Bale already secured the Golden Globe for Best Actor and with his portrayal of Cheney has high chances of winning the Oscar for Best Actor. The film itself has received significant criticism by critics and audiences for its storyline and oddly shot scenes, but Bale's stunning performance has carried the film through the awards season.

Best Actress in a Leading Role- Lady Gaga (A Star is Born)
When the name Lady Gaga is heard, immediately the identification made is a singer, this season though the name now his best actress. Lady Gaga had little acting experience prior to making A Star Is Born from American Horror Story and Sin City but a true talent for acting shined through in her performance as Ally in the film. The character's enthralling story arc along with Gaga's incredible voice played out for an amazing movie that earned her a Golden Globe nomination and awards from other entertainment award ceremonies. Gaga does have a worthy competitor, Olivia Colman from The Favourite, but her combination of phenomenal acting and singing may win her the impressive feat of Best Actress Oscar.

Best Actor in a Supporting Role- Mahershala Ali (Green Book)
Mahershala Ali has grown popular with a number of roles in films and TV shows like True Detective, Moonlight, House of Cards, Spiderman Into the Spiderverse, Luke Cage, and Hidden Figures. Holding one Oscar for Best Actor in a Supporting Role for Moonlight, and having won the Golden Globe for Supporting Actor in a Motion Picture this past year, Ali has a high probability of securing the Oscar once again this year with his new acclaimed comedy-drama, Green Book. If Ali were to win this Oscar, it would make him the fastest actor in 24 years to win a second Oscar after the first. Ali has been praised not only for his acting and heartwarming interactions throughout the film with co-star, Viggo Mortensen as Tony Lip, but his skills in playing the piano are spectacular. This isn't the first time Ali has exhibited this skill, he also utilized his piano playing skills in the Netflix TV Show, Luke Cage. While the film itself has received some criticism for its outdated message and its portrayal of a "white savior", Ali's performance undeniably still shines through.

Best Actress in a Supporting Role- Regina King (If Beale Street Could Talk)
Once again, If Beale Street Could Talk contributes another feature of its film to win an Oscar. Regina King, not exceptionally popular in the film business, delivered an amazing performance as Tish's mother that won her the Golden Globe and Critic's Choice Award for Best Actress in a Supporting Role. King, though, could possibly lose the Oscar to actresses Claire Foy for her performance in First Man or Rachel Weisz for her performance in The Favourite as she was not nominated for the BAFTA award, and it has been rare in the past to win the Oscar without nomination of that award.

The 2018/2019 year for films has been filled with a number of movies excelling in all different aspects of film. The list of possible winners right here could range from being all right, to one or two right, to none right. This year, for the first time in thirty years, the Oscars will also not be having a host. After the fiasco with Kevin Hart, the ceremony faced a serious struggle trying to find a host. This year is sure to be a surprise with the winners and on the stage. The 91st Academy Awards will air on ABC on February 24, 2019, 8:00 P.M EST.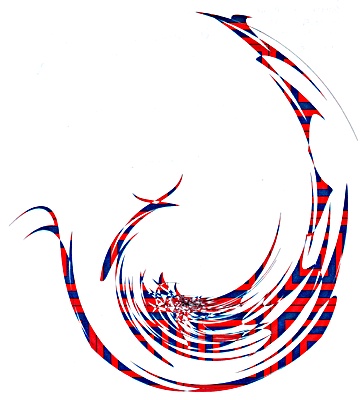 © Brian N., Phoenix, AZ