Reflective Essay
January 25, 2018
Someone who influenced and changed myself is my sister Kallie, the best sister I could ask for. I think of my sister as enthusiastic. She has her own weird and hilarious way of doing anything she wants at home. Her main personalities are being funny and creative. Funny meaning making me laugh every just in her own way. Creative meaning artistic so she loves to draw, color, create, etc. She affects me a lot by just being herself.

My sister and I are a lot alike if you ask me. Loads of people always say, "You guys look like twins" or "You guys look like the same person but different hair and eyes." We get that a lot. Also, It may not look like we are alike though because she has blonde hair and I have brown. She has blue eyes and I have brown. She is 11 years old and I'm 14 and that doesn't mean that we aren't alike. We call each other Opposite Twins, yes I know that's a little weird but it makes sense between us even though we aren't twins. We think the same things a lot, and we do almost everything together. But the one thing that we aren't good at doing together is our hobbies. I like staying inside playing video games while she is outside playing on the trampoline or on the swing set. We are in different sports, she's in volleyball and i'm in tennis; however we share the same personalities.

Am I happy with my sister? Sometimes we fight or argue about the littlest things every day, but that's okay. The main reason why I don't fight or argue much with my sister is because I have a younger brother too and that's even more trouble. Well I won't say much trouble because usually we are pretty chill most of the time. So I am happy with my sister. Yes I am.

"She's my sister, My best friend, My soul mate, & The best part of me and the special kind of freedom that sisters enjoy. Freedom to share innermost thoughts, to ask a favour, to show them our true feelings. The freedom to simply be ourselves."

In conclusion, I think that my sister is the best. Also, I believe that my sister and I will be best of friends till the end of time. I'd do almost anything to keep our friendship alive even though we fight a lot. This is a quote that resembles my sister and I. "Having a sister is like having a best friend you can't get rid of. You know whatever you do, they'll still be there." I think that the quote shown is true. You can do whatever you want, but your sister/sibling will always be there because they are a part of your family and your heart.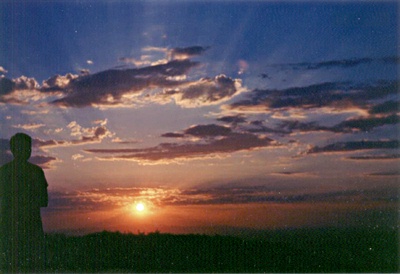 © Jovee B., Dededo, Guam