Valentine's Day: An Opportunity to Celebrate True Love
January 2, 2018
I have a theory that the midnight kiss on New Year's Eve is nothing but a ritual to wake the spirit of the February 14th. The moment we got back from winter break, everything seems to revolve the chubby god with his love arrows. It could be because in Brazil we celebrate Dia dos Namorados in June - so maybe I'm in some sort of romantic jet lag - but I just don't get it.

I like the intentions of Valentine's Day. I like the idea of celebrating your significant other and how you got together. Romantic love isn't easy to find, and it can be subject to beautiful stories. I know that I have my fair share of favorite romance books and movies. But the February 14th doesn't really age well.

I don't understand Valentine's Day anymore. Yes, it used to celebrate love. But now, it just has become a source of stress. For those in a relationship, it's about buying a gift, crafting the perfect social media post - I mean, if it's not on Instagram, did it really happen? For the single, January just becomes a major marathon to get a date for the February 14th. If it is about true love, why has Valentine's Day become so forced and scripted? If it is about celebrating the special someone, why do you want to hang out with Jeremy from ceramics class, who you don't even like?

Romantic love is surreal. It's thunder, firework, butterflies in the stomach and all those cliches - which are cliches for a reason. All these things about romance, they are true. But, it's also overestimated, mostly because of Valentine's Day.

Some may have noticed more than others that the world has gradually become more intolerant. The color of our skin, our birthplace, our political beliefs, the God we pray to - or the lack of religion - our sexual orientation, our gender identity started to define whether we are or not worthy of respect, governmental support, of basic human rights - of love. And this is the kind of love we should be nurturing; the "love thy neighbor" that so many preach to.

Instead of rushing things with the cute guy in your class, use January and February to be kind with the isolated freshmen in the cafeteria. Take time to thank the Security for keeping you safe and the janitors and cleaning staff for taking care of the building. If you see or hear homophobia, call them out. Try to meet and understand students from different cultures, who many times don't really feel they belong to the school community. Take your best friends, who have supported you in your craziest times, for a night out. And when you get home, go hug whoever took care of you on the last almost two decades.

That's unconditional love right there - not whatever Jeremy promises you over breadsticks at Olive Garden.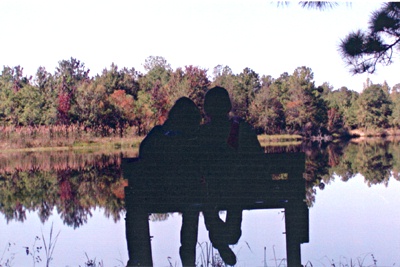 © Heather J., Slidell, LA