What Causes People to Be Best Friends
December 9, 2017
Nowadays, more people don't have best friends. On one hand, many people think that making friends is a waste of time; on the other hand, they think the people who want to make friends have the interest purposes. But I think trust and common interest are very important which can keep and increase our friendship. A good friend can accompany with you forever. Don't you agree?

Common interest is a way to be best friends. Common interest can make us have common topics so that we can save a lot of time to understand each other and make friends easily. As for me, I like playing basketball very much, and almost my friends like playing basketball. So we always play together, which can improve our friendship. Not only common interest but also trust is very important to make friends.

Trust is another way to be best friends. Trust is a reason which can make us feel safe. For example, my best friend is a person who I most trust, we can say all the secrets to the other and promise we won't say it to other people. These two ways are very helpful to make friends.

We can't deny there must be some indifferent people who don't need friends. They think they can solve everything by themselves without friends. What I want to say is that no one is isolated in the society. It is friends who decorate our lives.

In conclusion, trust and common interest are important to make good friends because they can make people's friendship stronger. We should give more trust and help our friends as well as spend a lot of time to talk with our friends. We can share every exciting thing with our best friends and also learn more about our common interest from our best friends. There is a Chinese saying a friend in need is a friend indeed. Let us make more friends and don't feel lonely. You will feel happier and more sunny than before. It can make you healthier to have some good friends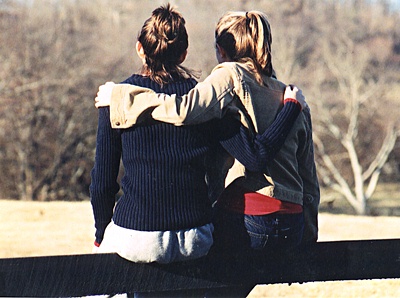 © Jaime M., Wichita Falls, TX