Yes, Your Spouse Should Be Your Best Friend
October 17, 2017
In "Should Your Spouse Be Your Best Friend?" by Bruce F., he proposes that the person you are married to should not involuntarily be your best friend. I do not agree with the points that he pursues throughout the article. You marry the person who will always be there for you no matter what, who will love you no matter what, and who will stay with you no matter what. Along with those commitments comes a friendship that is built and becomes strong enough for marriage.
In Bruce's article the founders of a couple institute and authors, Peter Pearson and Ellyn Bader brings up a point: "One of the criteria for a best friend is you feel unconditionally accepted, do I care if my buddy Mark is messy in the kitchen, leaves his bathroom a shambles and doesn't pay his income taxes? But with a spouse you can't avoid these topics". In order for your best friend to be your best friend, they should wholeheartedly accept you no matter the situation. In fact that is what your spouse should be accomplishing. Undergoing problems together as a couple is part of a marriage and likewise a friendship.
However with the research he has brought up there should be a balance between the author's opinion and the evidence that is compiled. In this article, Bruce gives the readers more evidence from professors and author's opinions rather than his own. I do acknowledge that Bruce provides us useful and interesting information that leaves room for his audience to grasp what they have read. But Bruce should provide more of his own viewpoints to further his speculation.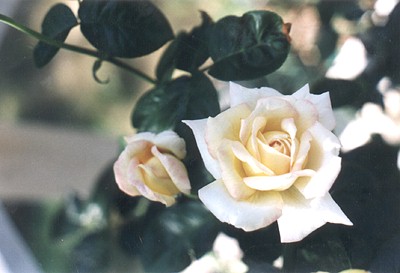 © Jacqueline S., Hanover, MA