But You Are Too Young
June 20, 2017
Have you ever loved someone so much that you planned your entire future?
But you can't they said, you are too young.
Did you every woke up in the middle of the night, felt him hugging you from behing in his sleep and thought to yourself '' this person is my home''
But you can't they said, you are too young.

When they woke up next to you smiled with sleep in their eyes and said '' good morning come here lets sleep a bit more'' and you said this, this feeling and this person right here is how and who i want to spend my life with. I know when people are young their feelings are heightened. Everything is powerfull, raw and you see the world with your emotions not with your logic. But being young does not mean you cannot be in love. Love does not have an age. That person that starts a fire in your soul, that makes you feel all the emotions humanely possible at the same time is the person you are destined to be with, no matter how young you are.

But no, you can't they said. You are too young.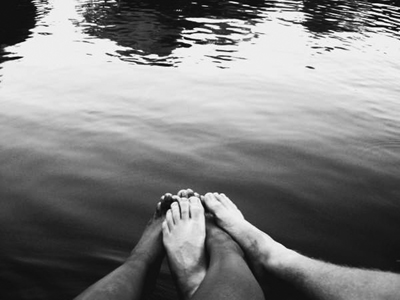 © Michelle W., Ada, MI