Romanticism Ruined Love
May 17, 2017
What is love? Is it holding hands and long walks on the beach? Is it going on romantic dates or Spoiling each other on Valentine's day? Although these acts pertain to things that can occur when you're "in love" that's not what defines it. Love isn't romanticism. Love isn't a verb. Love is much deeper than thought, feelings, and emotions.

You see, the problem here is that romanticism is creating a false reality of what relationships really should be like and due to that false reality, relations are failing and love is "dying". Because of messages in movie dramas and love stories, relationships are made out to be the source of all happiness, but because this is a faulty belief, our society doesn't grasp that marriage is meant to be hard, love is meant to be draining, but that doesn't mean abort ship. If a light goes out in your house, do you go and buy a new house? No, you address the problem and replace the bulb.

In my most recent relationship, romanticism guided his thought process, I was just turning 17, you wanted too much and expected far more from me than I was willing to give. So instead of waiting things out like I wished you would, you got bored of trying with me and found someone else. But the thing is, you didn't break up with me first, you left me to find out later on that I wasn't the only one… you see, relationships are flimsy nowadays. You either get bored or tired of trying, but in real legitimate love, love is patient and always persevered. But because of romanticism, society believes if things get tough, something must be wrong and it's time to leave.
Romanticism is the act of impress or wooing your loved one. Because of movies like the Titanic and plays like Romeo and Juliet, the entertainment industry has created a standard for love and relationships. While romanticism says you would die for someone you love, love says you would live.Jack wasn't a hero because he stayed in the water and died so that rose may live, Jack would have been a hero if he moved her over and made room on that board because the lord knows they both would have fit and they both would have lived.
Romanticism is a child waiting every Christmas for Santa Claus to bring him the toys that he desires. Love is a parent working night and day, possibly two jobs to be able to get you what you want without any recognition of their sacrifices. Romanticism is devoting all your love and your passion and your effort into one person, love is showing compassion to not only your friends but your enemies, not only your family but your neighbors.

Let us follow the proper reality of love once again and relationships will thrive once again: "Love is patient, love is kind. It does not envy, it does not boast, it is not proud. It does not dishonor others, it is not self-seeking, it is not easily angered, it keeps no record of wrongs. Love does not delight in evil but rejoices with the truth. It always protects, always trusts, always hopes, always perseveres."(1 corinthians 13:4-8).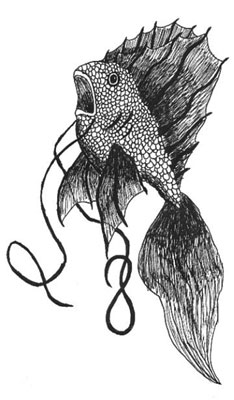 © Josh D., Mesa, AZ