Technology in Our Generation
March 8, 2017
I think it is so important to have real and meaningful conversations with people and have the social abilities to go up to people and talk to them. Compared to our parents, who grew up playing outside and didn't have phones until they were twenty, our generation has grown up staying inside playing video games, editing photos for social media, snapchatting people that they're hanging out with, and having iPhones in third grade.

When my best friends and I are at camp, we don't have our phones or access to any technology, and we find ways to enjoy each other's company and entertain ourselves in different ways. By not having access to almost superficial forms of communication and expression, we learn how to interact with real people and be present for all of the things happening around us. I think that I have the best friends and memories from camp because I have to look all around me and take in the people, places and things instead of looking down at my phone. When we have free time and we don't have our phones, we learn more about each other and become better friends.

Technology has become such an important aspect in our society with all of the different ways it can help us, but it can also hurt us with the instant gratification and reliance on social media to make us happy and keep us busy. I'm not saying that technology is bad, but the part that I think is bad is when people lose the chance to spend time with others or in nature because they are on their phones. It's also a problem when people become insecure from looking at everyone's "perfect lives" that have been edited to look that way on social media. By limiting the time we are spending on social media, maybe we can spend more time outside or with other people that we love. Whatever you are doing on your phone, remember to put it down once in a while and notice everything that is happening, because in one second, everything could change.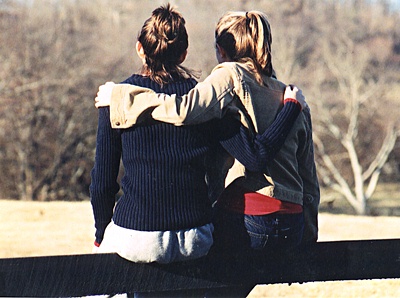 © Jaime M., Wichita Falls, TX