Letter to My Little Sister
March 2, 2017
Dear little sister,
What a crazy world you have been born into. The society that you have been brought into is always changing, always new problems and new technology being created. I am writing this to you hoping that since I am the oldest sibling, you can learn from my mistakes. I want you to grow up to be a great young women and live an amazing life.

I want you to know that times are going to be tough while growing up. You will surely be faced with many different things, but I know that since you are my little sister you will be able to get through the rough times and if you need me I will be there every step of the way.

I want you to know that friends are not always going to be the best to you. Girls are full of drama. Rumors will be spread about you throughout your whole life, high school will be a time when you get close to only a few people and your group of friends will stay small but that is okay! You will find out who your true friends are and who is there for you during good times in life and rough times! It is all a learning experience that I as your older sister is warning you about.

I want you to know that you for sure will not always agree with our parents, but I promise you should always listen to them. They will not give you advice that will harm or hurt you in any way. They only want what is best for you. Be thankful for the parents who raise you. They are going to be the best thing while you are growing up and lead you in the right direction.

I want you to know that all family is very important. You want to spend as much time with many of our family members! Tell them you love them every opportunity you get. Yes, they will pick on you and drive you crazy but they love you and man we are part of a crazy family. Especially our grandparents.

Finally, I want you to know that I am your older sister and even though I pick on you and yell at you I love you very much and I only want the best for you. I will always be here for you when you need me. You inspire me to be the best I can be so you can look up to me. Come to me for anything.

I want you to know you are loved! You are my forever friend.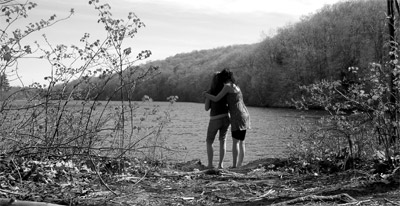 © Paige B., Woonsocket, RI