Can You Not?
July 24, 2016
When you are in a relationship, every piece of you goes to the other person. It is no longer, ME ME ME. It's now, US US US. Sometimes, it's hard... but all great things aren't easy. If love were easy and fun, everyone would have a boyfriend/girlfriend and would never get heartbroken... can you imagine a world without Taylor Swift or Adele? No, stop imagining it. Now.
I have been in love with a very important person. He is one of the greatest people I have ever met in my entire life, but sometimes this boy gets on my nerves. Sometimes, I want to throw a pan of grits in his face-- especially when he says that someone is not flirting with him. Like, she slid her number in our direction. Get it togther. Yes, I said our-- because she will be calling US. I digress.
Sometimes, people will lie to you and tell you that realtionships are fun and a walk in Heaven. Sometimes, you may see couples kissing, hugging, and sharing cute stuff on their social pages-- but it's all a lie. When the doors are closed and no one is watching, I bet that there is a lot of fighting and crying. That's not always the same for everyone, but usually the most 'cute' couples, are the most dysfunctional.
If you are reading this and you are in a relationship and things are hard... just breathe. These things happen. Somtimes your partner will make you cry and they will make you question why you're even with them in the first place. That's what a relationship is all about. As long as your partner is not hitting you or insulting you... stay and see if you guys can work things out.
My boyfriend is a year older than me and he is extremely intelligent but he asks the most stupid questions. My ears get angry from hearing such trash questions, and I get angry because my ears got angry. He gets angry because I'm angry and I get even more angry because he's angry at me for something i'm not happy about. Eventually, we get over it because we don't have a choice but to be with each other. He can't leave me, because I said so and what I say is final and I can't leave him because he buys me food. Okay, I'm just kidding. We can't leave each other because we were made for each other. You will know when THE ONE comes along because they will have you question your sanity.
I needed to vent and I also wanted to kind of help people. I hope you got something from whatever I was talking about. I know this was an opinion thing, but I don't follow directions. My opinion to you is to stay happy and drink lots of happiness.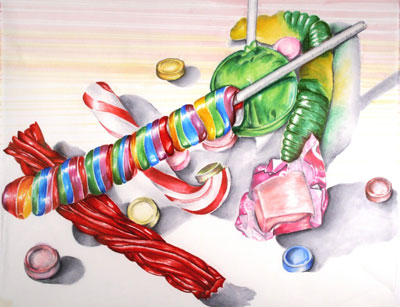 © Jamie B., Fairport, NY