Is This Reality or Just Some Book?
April 8, 2015
We all have read a book or two in our lifetime. I mean, as much as we hate to admit it, Spark Notes wasn't cutting it anymore in like fifth grade. That was when we had to grow up and actually pick up a book. Or if you were still going with the whole childish anit-book thing, you read it online.

Anyway, my point is that we all have read a book at some point. So we all know what its like to be let down by a book. Oh yes, that magical feeling when you finish reading a book, and you think you are invincible, indestructible, ready to take on everything life throws at you. But then you go out into the real world, and you think to yourself "Where's the world that I just read about?" or "In The Fault In Our Stars, they didn't have to go to school or do homework or have responsibilities." That, my friend, is the moment when a book has let you down.'

More often than not, books give us this comfort of being sheltered, whether that's through the thoughts of "That's never going to happen to me" or "My prince in shining armor is about to bust down my door." Yet, those moments almost never happen in real life.

Now I know what you may be thinking, some books say they're "science fiction" or some other nonsense. And whilst I acknowledge those books, they aren't what I'm talking about.

Now I'm not trying to hate on books, trust me I love reading. But what upsets me is their affect on people. On several occasions, people have read books, walked away with expectations that were shattered by the real world, and turned away from books. All because of taking books too seriously, or was it because books portray such brutally honest views on how the world should be that it leaves people even more confused about the world around them than they were before they even started reading?

I'm not trying to "hate" on anything. I'm just trying to say that maybe we should be careful with what we read and believe. Or maybe we should just change reality?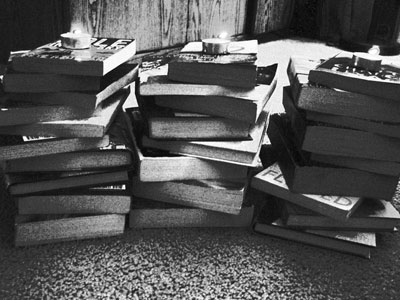 © Alexis R., Clarkdale, AZ