More to Life than Love
March 2, 2014
I've been noticing recently that teenage girls seem to think that there is nothing more important than love. Why do they think this? It may be because Facebook, Twitter, Instagram, Google, and pretty much anything else shoves the idea that love is the most important thing down their throats. Many girls are getting very low self-esteem because they are not meeting the "love of their life" in high school. They feel as though they will never meet someone or they give up too much too fast when they finally do.

The media tells teenage girls that it is okay to center your entire life on a boy. Why? When a girl does center her life around a boy at a young age, she is completely lost when it is over. They tend to push away friends, family, and quit hobbies for that special someone. How do I know? I did it. I lost friends and almost lost a leadership position that was extremely important to me. Since then, I realized that there is so much more that I can do with my life than worry about someone else. I want other girls to see this too.

As young girls, how do we break away from the idea that the most important thing is dating the boy of your dreams? Maybe the best thing we can do is make bigger dreams for ourselves. The world needs more women who don't rely on others to make them happy. We need more women as pilots, doctors, architects, and scientists. We need to look up to these women and embrace the notion that we are more than objects of a man's affection.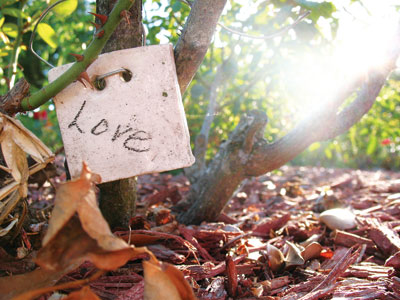 © Danielle L., League City, TX